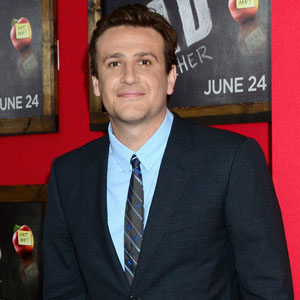 ---
Jason Segel has been named Harvard University's Hasty Pudding Man of the Year.
The How I Met Your Mother actor has been chosen to receive the annual honor by the Hasty Pudding Theatricals group—America's oldest undergraduate drama club—on February 3 during a dinner and comedy roast at the prestigious Massachusetts college.
Tyler B. Faux, the Hasty Pudding Theatricals' press and publicity manager said: "Segel has brilliantly demonstrated his skill as an actor, writer, and producer. With the release of this year's film The Muppets, which he pitched, wrote, and starred in, Segel embodies the spirit of the Hasty Pudding in combining theater, comedy, and music."
Marta Bralic, Man and Woman of the Year manager added: "I admire how much he has been able to accomplish across comedy, writing, songwriting, film, and television. He has had tremendous success and has delighted audiences with his humour and talent, and we cannot wait to honour him."
Jason shot to fame on the critically-acclaimed TV show Freaks and Geeks before going on to write and star in Forgetting Sarah Marshall and The Muppets movie.
Homeland's Claire Danes is this year's recipient of the Woman of the Year prize and she will be honored at a ceremony on Thursday (January 26).
Jay Leno was the 2011 Man of the Year.
Other previous honorees include Justin Timberlake, Clint Eastwood, Tom Cruise, and Robert De Niro.
Past recipients of Hasty Pudding's Woman of the Year award include Julianne Moore, Anne Hathaway, Meryl Streep, Katharine Hepburn, and Julia Roberts.