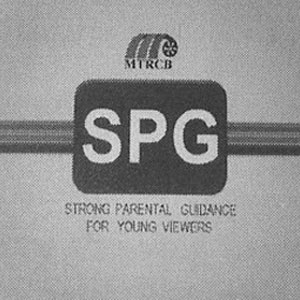 ---
Starting Thursday, February 5, a new classification rating by the Movie & Television Review and Classification Board (MTRCB) will premiere on local television.
SPG, or Strong Parental Guidance, is the new rating that encompasses television shows with serious themes not suitable for viewing by children except under strict guidance by an adult.
The SPG rating is part of the new classification system that MTRCB introduced August of last year, but this was deferred until further notice.
Pursuant to MTRCB Memorandum Circular 12-2011, the SPG classication "warns parents to exercise greater parental responsibility in their children's viewing of the program."
The memo also said: "The television program classified as SPG must still fall within the parameters of the existing Parental Guidance classification rating. However, to merit the issuance of an SPG rating, the gravity of the material must, in the judgment of the Board, be leaning towards the maximum allowable for Parental Guidance rating."
ADVERTISEMENT - CONTINUE READING BELOW
What this means is that the SPG rating is a stronger PG rating—it still does not allow shows that do not pass the PG rating to be shown on television.
In effect, some shows that were previously rated PG will now be rated SPG.
Along with the SPG rating, parents will also be guided by several content descriptors: T for Theme, V for Violence, D for Drugs, L for Language, S for Sex, and H for Horror.
TV networks that carry shows with SPG ratings will be required to show these descriptors along with the SPG rating, 30 seconds before the show is aired.
PEP.ph (Philippine Entertainment Portal) talked to MTRCB official Atty. Toto Villareal on Saturday, January 28, and he confirmed that the new SPG rating will start on TV this Thursday, February 2.
He said the new SPG rating will give a more realistic approach to TV ratings in the current times.
ADVERTISEMENT - CONTINUE READING BELOW
"Halimbawa, parehong PG rating ang PBA games at UFC, kahit na mas violent ang UFC.
"Mas marami ring sex sa Gossip Girl kaysa sa shows dito, pero pareho silang PG," Atty. Villareal explained.
The MTRCB official emphasized that the aim of the new rating is to strongly encourage parents to supervise their children's TV viewing habits.