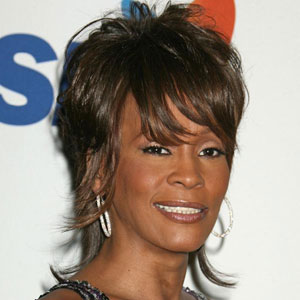 ---
Whitney Houston's close family and friends visited her body last night (February 17).
Her mother Cissy Houston and daughter Bobbi Kristina—who was rushed to hospital the day after she died suffering with stress and anxiety— were among a small group of people who went to the Whigham Funeral Home in Newark for a private wake.
Others in attendance included Dionne Warwick and record executive Clive Davis.
They arrived in a gold limousine and Cissy and Bobbi held hands as they walked in.
Speaking outside the home, funeral director Caroline Wigham said: "The viewing was done in privacy. It was between a mother, a daughter, two brothers and a family."
Bobbi has been spending plenty of time with her grandmother while she tries to deal with the passing of her mother.
A source told People.com: "There are moments when she is strong and moments when it all hits her. She can't escape it."
ADVERTISEMENT - CONTINUE READING BELOW
Whitney's funeral will take place today (February 18) at the New Hope Baptist Church in Newark, New Jersey, where she first found her voice as a young girl.
Kevin Costner, Aretha Franklin, and Whitney's ex-husband Bobby Brown are among those attending.