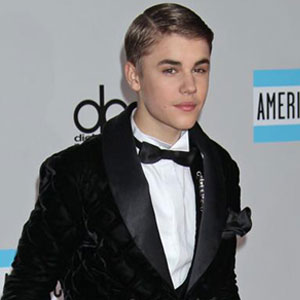 ---
Justin Bieber is threatening game developers with legal action for using his image for a mobile app.
The "Baby" singer's lawyers have issued a cease and desist letter to company RC3 over their cartoon game Joustin' Beaver, according to website TMZ.
In the game, the player has to get a beaver—who bears a resemblance to the pop singer—to sign "Otter-graphs," while defending him from "Phot-hogs" as they float downstream.
Justin's representatives are demanding the $0.99 game be removed from sale on iTunes and asking RC3 to hand over their accounting and revenue figures.
However, the company is defending itself, saying the game is a parody and therefore protected by the US First Amendment.
Justin—who turns 18 next week—recently admitted that as a huge megastar, he has become a target for people but he does his best not to let it get to him.
He said: "Now that I'm on top, everyone wants to bring me down. Everyone's trying to tug at me and take my spot."
ADVERTISEMENT - CONTINUE READING BELOW
He has also said his faith in God helps him to keep strong.
Justin—who has a tattoo of Jesus Christ's face on his left calf— said: "A lot of people who are religious, I think they get lost.
"They go to church just to go to church... but for me, I focus more on praying and talking to Him. I don't have to go to church."