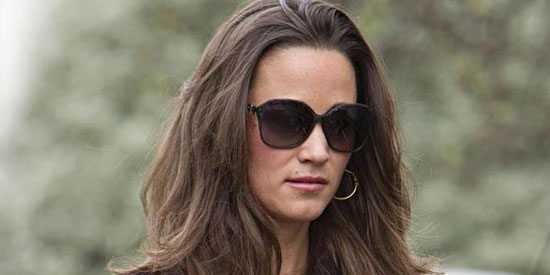 ---
Pippa Middleton thinks her gun drama is a ''joke."
The younger sister of Britain's Duchess of Cambridge was involved in an incident in France at the weekend where one of her companions in a car pointed what appeared to be a gun at photographers but close pal Marcy de Soultrait insists it has all been blown out of proportion.
The aristocrat—whose brother threw the birthday party in Paris which Pippa attended—told the Daily Mail newspaper: ''Pippa is a very good friend of mine and this gun affair is very silly.
''It was a children's toy that the driver had in his car. Pippa thought it was funny.
''It is fine in France to do that and the police are not investigating. In France there is no problem, just in England. You English think there is a problem, which is crazy.
''I have spoken with Pippa, she thinks this is all a joke and a funny game. We were just having a laugh. We are funny people, it's what we do.''
De Soultrait also insists the photographer the ''toy'' was pointed at knew it was a fake and isn't concerned, despite reports he wanted to press charges.
He added: ''The paparazzo saw the toy and he knew it was a toy, he has said so. You English need to get over it. It was just a joke that has been blown out of all proportion.''
However, even if the gun was a fake, those involved could still face two years of imprisonment.
Officials for Prince William's sister-in-law and the royal family have refused to comment on the incident.