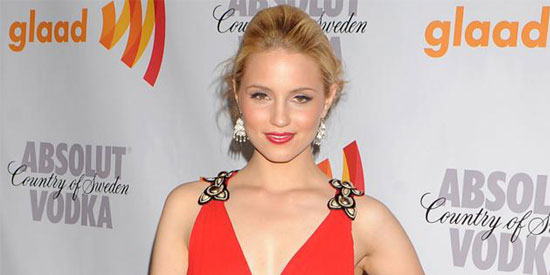 ---
Dianna Agron has hinted she has quit Glee.
The 26-year-old actress, who plays Quinn Fabray on the show, tweeted an apparent admission that she isn't sure about her future on the series.
After shooting her final scenes for season three, Dianna wrote what appeared to be a summary of her time at the job.
She posted: ''I don't know all that is to come, but I know what a day like this means. Four years of love, light & support. To the cast, crew & creators.
''And to all of you that have shown your love along the way. We just can't thank you enough. This has always been a very surreal experience.''
The posts came an hour after her co-star Amber Riley—who played Mercedes Jones—announced her departure on the micro-blogging website.
Co-star Lea Michele wrote: ''Said our goodbyes to the rest of the cast who wrapped for the season just now.. So proud to work with such an amazing group of people.''
The upcoming graduation of several Glee characters has caused confusion about whether several actors will be staying on the show.