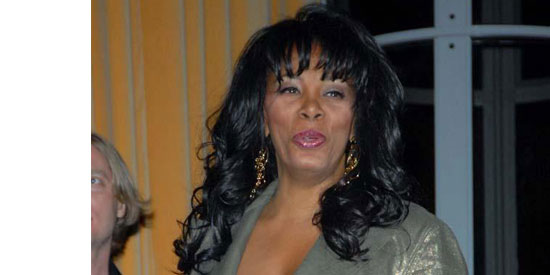 ---
Donna Summer's family will hold a memorial service next week.
The "I Feel Love" hitmaker—who passed away in Florida last May 17 at age 63—will be remembered in a private ceremony in Nashville, Tennessee next Wednesday (May 23), gossip website TMZ reports.
Donna's family chose Nashville—where Donna moved in 1994—because it was a place "close to her heart."
Meanwhile, friends of the iconic disco singer—who is survived by husband Bruce Sudano, three daughters and four grandchildren—say she was "healthy" just months before her death, which is believed to have been from lung cancer, and was taking care of herself.
A source told People: "She had lung cancer. She got it about a year ago. She was not a smoker [anymore].
"It's not like she was in bad shape. She was healthy, she was taking care of herself."
US President Barack Obama has released a statement paying tribute to the singer.
He said: "Donna truly was the 'Queen of Disco.' Her voice was unforgettable, and the music industry has lost a legend far too soon."