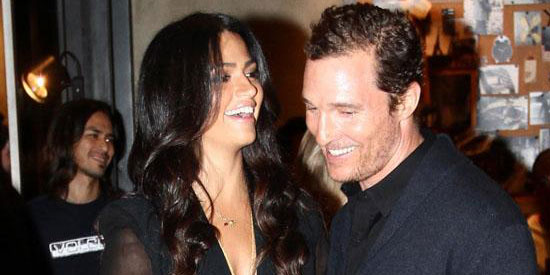 ---
Matthew McConaughey married his long-term love, Camila Alves, yesterday (June 9).
The Magic Mike actor and Camila—with whom he has a three-year-old son, Levi, and a two-year-old daughter, Vida—tied the knot in a special evening ceremony at their home in Austin, Texas, surrounded by just a few dozen close friends and family.
According to RadarOnline, the estate was turned into a makeshift campground scattered with tents for guests to sleep in.
The couple got engaged on Christmas Day last year but Matthew, 42, has previously said he had felt married to Camila, 30, for a long time.
He explained: ''We have homes together, we have family together, we have kids, we've built a life together. So we've been living a married life this whole time.''
Along with keeping the celebrations to just close friends and family, those working at the event had to sign a nondisclosure contract.
Camila was due to be honored at the Step Up Women's Network event in Beverly Hills on Friday (June 8) but instead, sent a video message so she could remain close to the wedding plans.