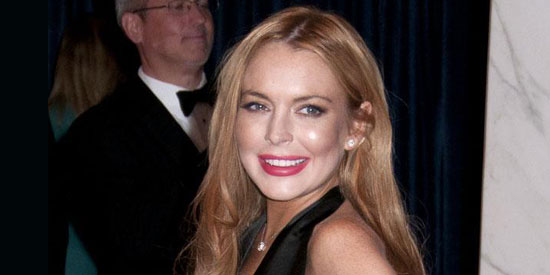 ---
Lindsay Lohan was found ''unresponsive'' in her hotel room earlier this morning (June 15).

Paramedics were called to the penthouse of the Ritz-Carlton in Marina del Rey, California, at 10.15a.m. local time after Lindsay couldn't be woken by hotel staff sent to check on her.
While medics attended to the scene, there was found to be nothing wrong with the 25-year-old actress other than exhaustion, after long days filming her TV movie Liz & Dick.
Her representative, Steve Honig, told E! News: ''Lindsay has been working a gruelling schedule for the last couple of days.
''Last night she worked from 7 p.m. to 8 a.m. She was exhausted and went back to her room to sleep. Producers were apparently concerned and called the fire department and paramedics found her sleeping but determined that she was fine, just extremely exhausted and slightly dehydrated.
''She is on her way home now to rest and will be back on set later today.''
ADVERTISEMENT - CONTINUE READING BELOW
Steve added that no drugs or alcohol were involved in the incident.
Lindsay has previously battled problems with narcotics and drink, but in March, was finally taken off probation for a number of offences stemming back to a 2007 arrest for Driving Under the Influence.
She is now making her comeback with Liz & Dick—in which she plays Elizabeth Taylor—and has also been cast in movie The Canyons.