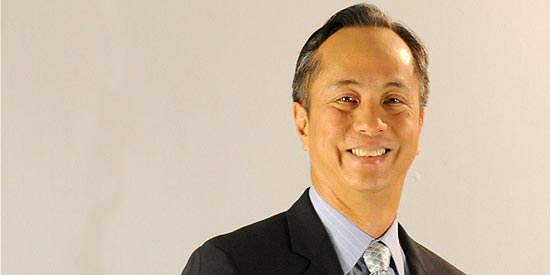 ---
TV network ABS-CBN is not threatened by the reported merger of two of its major competitors—GMA-7 and TV5.
According to a report of Cathy Rose Garcia, published on ABS-CBN News website today, June 21, ABS-CBN Chairman and Chief Executive Eugenio "Gabby" Lopez III said that the possible media buy out would not affect their plans.
"It doesn't change what we have to do. We're very focused on our own strategy.
"The number of channels that we have to compete against remains the same.
"As far as we're concerned, we just have to execute and we'll be okay," stated Lopez during the press conference held after the company's stockholders' meeting.
It was only last week when TV5 Chairman Manny V. Pangilinan stated during PLDT's stockholders' meeting that the merger may be finalized "within the year."
He also hinted, "There's desire on both parties to come to terms."
(CLICK HERE to read related article.)
This made people think what would happen if two TV networks are owned by one person or company.
Lopez believes that having TV networks or programs combined will not give an "inordinate structural advantage."
He explained, "We are competing not only against channels but internet, hundreds of channels.
"It makes no difference to me if there's one owner or a hundred owners, we're still competing against all of them.
"That will not change regardless of what the equity structure is of those companies."
The ABS-CBN big boss also reiterated that their station is "not for sale."
The rumor started when San Miguel Corporation chief Ramon S. Ang stated that his group is interested investing in the broadcasting industry.
When asked if anyone has made an offer, Lopes replied: "I think my body language is very clear on that. I don't think anyone is approaching us."
ADVERTISEMENT - CONTINUE READING BELOW