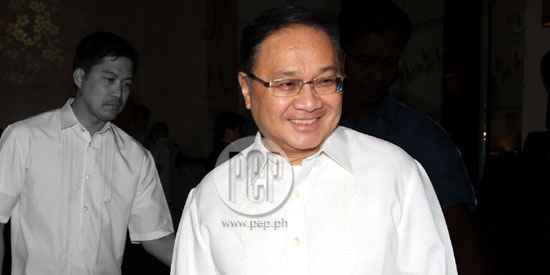 ---
TV5 CEO Manny V. Pangilinan (MVP) is planning to pay for GMA-7 in cash should the buyout push through.
In a statement, MVP said that they are currently having negotiations with the three major stockholders of the Kapuso network—the Duavit, Gozon, and Jimenez families.
Targeting 35 percent of the shares, TV5 is also extending the cash offer to the minority shareholders which will exceed the trigger point for a mandatory acquisition.
"We're looking at an all-cash transaction. The purchase is likely to exceed the threshold that will trigger a mandatory tender offer," MVP said in an interview with Philstar.com
But MVP clarified that the operations of the two networks, TV5 and GMA-7, will remain separate in the event of a buyout.
"They have to be separate. They have separate franchises, separate management, separate operations, and separate profiles."
Apprehensions that the merge of the two networks under Philippine Long Distance Company's MediaQuest unit will result to a monopoly was denied by MVP, saying that the country has other TV networks.
On rumors that other conglomerates, like San Miguel Corp., are looking to match their offer to GMA-7, MVP said:
"Ultimately, it depends on the three families who control GMA-7 whom they would want to sell to. After all, they are the owners, so they have every right to decide on whom to sell to."
Talks are said to be moving forward as he last met up with the three families right before he went to the U.S. for the TV5 International launch.
ADVERTISEMENT - CONTINUE READING BELOW
MediaQuest initially offered P14.58 billion for 67 percent of the shares, but the negotiation failed when the amount went down to P12 billion.
MVP remains positive than an agreement will be reached before the end of the year.