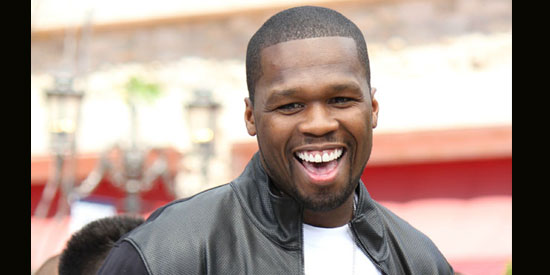 ---
50 Cent wants to star on Glee.
The "In Da Club" hitmaker thinks he would be perfect for a guest role on the hit musical TV show, and hopes producers will write an original character for him to put his acting skills to the test.
The rapper told E! News: "I probably would [consider it]. Depending on what the episode was or what they had planned for it. I'm excited... I just want to work.
"I want to play something different. Anything other than a rapper, because I don't feel like I'm working if I'm playing that. That's the easy part."
Glee has featured an eclectic mix of guest stars in the past, including Lindsay Lohan, Ricky Martin, and Gwyneth Paltrow, so 50 Cent could become the show's very first rapper.
50 Cent—real name Curtis Jackson—branched out into acting in 2005 and has since starred alongside the likes of Robert De Niro and Bruce Willis.
Although he says music is his first love, the 37-year-old star is keen for more challenging film roles in the future.
The Freelancers actor explained: "I have developed a passion for film. I still love music so I write music.
"I got a chance to explore my new passion for film. I've been lucky enough to get it right."