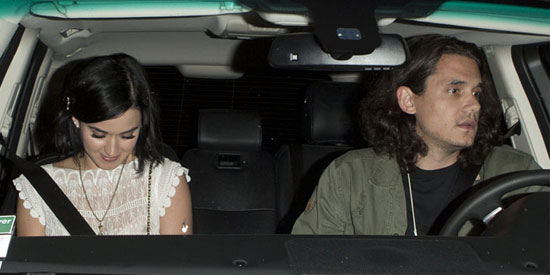 ---
Katy Perry has reportedly split from John Mayer.
After a couple months of casual dating, the guitar-playing musician and the pop star have split.
Multiple sources have confirmed this to Us Weekly magazine, with one saying: "She's really upset about it."
Another insider echoed: "She is making it seem like it wasn't serious with John, but she is hurt."
The budding romance between the 27-year-old singer and the 34-year-old John was first reported when they made an "affectionate" appearance together at Soho House in West Hollywood in June.
At a Beverly Hills pool party earlier this month, a recently-divorced Katy and the notorious Lothario "were all over each other, making out," according to one observer.
A friend said earlier this month that the "Teenage Dream" singer was ready to get serious with John.
The friend said: "She doesn't want to get her heart broken again, but she feels a real connection and wants to see where things go."
John's exes include Jennifer Love Hewitt, Jessica Simpson, and Jennifer Aniston.
Meanwhile, Katy divorced Russell Brand earlier this year, and briefly dated Robert Ackroyd, the rocker of Florence + the Machine, in the spring.