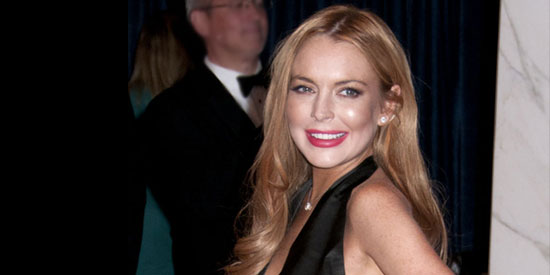 ---
Lindsay Lohan was allegedly assaulted in New York City this morning (September 30, U.S. time).
Christian LaBella, a native of California, has been charged with assaulting and harassing the Liz & Dick actress in the early hours of Sunday after they met at a popular nightclub in the city.
But a New York City Police Department source told US gossip website TMZ that all charges have since been dropped against the 25-year-old young man.
The 26-year-old troubled starlet is said to have been involved in an all-out brawl after bringing Christian back to her room on the 15th floor of the W Hotel from 1 Oak nightclub in Chelsea, according to NBC New York.
The duo got into a heated physical argument after Christian began snapping photographs of the actress on his camera phone.
A police source told the New York Daily News that the actress confronted Christian and demanded he delete the images after discovering them on his phone.
The situation reportedly got out of hand when the 25-year-old suspect asked her to return his phone and she refused.
Lindsay reported the incident to police at 4:30 a.m. and alleged she was choked from behind and thrown on to the ground. She claims he then climbed on top of her and also left scratches on her hands.
A close friend of the actress who was with her during the incident is said to have managed to help her escape and she then pulled the fire alarm for help.
Police arrived at the hotel and arrested Mr. LaBella before he was able to leave the hotel.
ADVERTISEMENT - CONTINUE READING BELOW
Lindsay is said to have refused medical attention following the arrest.