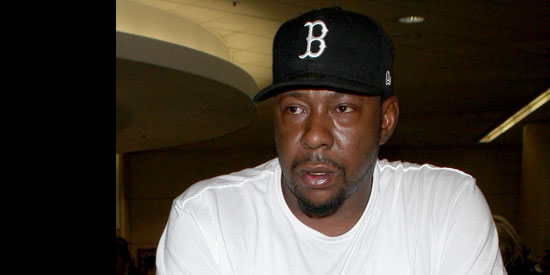 ---
Bobby Brown has been arrested for driving under the influence (DUI).
The 43-year-old singer was pulled over in the early hours of this morning (October 24) when police observed him driving erratically on a Los Angeles street.
According to gossip website TMZ.com, officers approached Bobby's car and asked him to get out of the vehicle when they could detect a strong smell of alcohol.
After performing a field sobriety test, he was arrested on suspicion of DUI.
This is the second time Bobby has been arrested for drunk driving this year.
In March, he was taken into police custody after failing a sobriety test and as part of his release deal, he agreed to enter rehab.
However, in August he checked out early because he didn't think he needed anymore help.
A source said at the time: "Bobby is no longer in rehab, he decided he's had enough treatment for his problems.
"When he first checked in, he promised his family and friends, including his New Edition bandmates, that this time he was going to stay in rehab for the full treatment. That's normally a 90-day program.
"However, after fulfilling his duties for his DUI plea deal, Bobby has decided that he doesn't need treatment anymore."
Bobby's wife Alicia Etheredge had previously admitted she and his childrenwere "proud" of the singer for entering rehab.