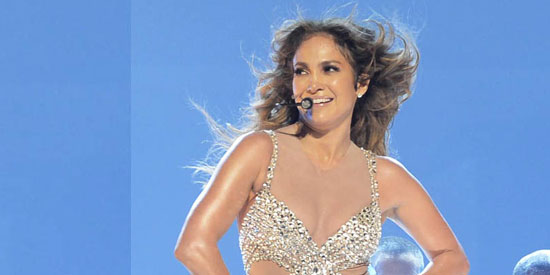 ---
Jennifer Lopez is "hurt" by claims she got a hotel maid fired for asking for her autograph.
The 43-year-old singer has been accused by German maid Pray Dodaj of getting her sacked when she knocked on Jennifer's hotel door in Dusseldorf to ask for an autograph—and was promptly turned away by two assistants—but the former American Idol judge claims she would not do that.
She wrote on twitter: "C'mon thought you knew me better than this.. Would never get anyone fired over an autograph. 1st I heard of this was on twitter. #hurtful"
Pray claimed she was fired after asking Jennifer for an autograph.
Pray—who worked at the Melia Duesseldorf in Germany—was starstruck when she was sent to clean the former American Idol judge's room recently and tried to get an autograph but was sacked the next day after Jennifer complained.
Dodaj told German newspaper Bild: "I cleaned on her floor. And I am an incredibly big fan so I took all my courage and rang the bell to get an autograph.
"But I was rejected by two assistants at the door.
"A day later the cleaning company that employed me at the hotel called and said that Ms Lopez had complained. I was fired right there on the phone! Because of an autograph!"
The hotel director, Cyrus Heydarian, stands by the decision to sack Pray, insisting they don't tolerate employees who disturb their guests.
He said: "She has acted contrary to the contractual arrangements and disturbed the privacy of our guests."
ADVERTISEMENT - CONTINUE READING BELOW
Jennifer performed in the city on Wednesday (October 31) as part of her current European tour.