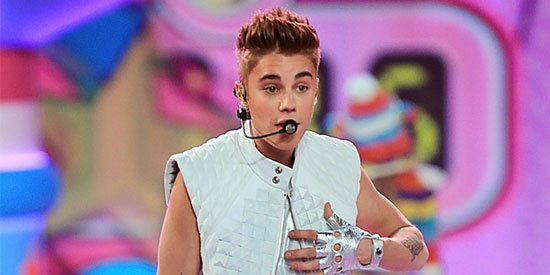 ---
Justin Bieber has offered his prayers to a photographer who died after taking pictures of his car.
The "Baby" singer gave his condolences after the unnamed paparazzo was struck by another vehicle last January 1 as he was crossing a busy road after photographing Justin's white Ferrari.
The pop superstar said: "While I was not present nor directly involved with this tragic accident, my thoughts and prayers are with the family of the victim.
"Hopefully this tragedy will finally inspire meaningful legislation and whatever other necessary steps to protect the lives and safety of celebrities, police officers, innocent public bystanders and the photographers themselves."
Justin, 18, was not in the car at the time of the accident as he had lent the vehicle to two friends.
The sports car had been stopped by California Highway Patrol for a routine inspection when the photographer appeared. He had been told twice the situation was unsafe and to return to his car, according to CNN.
The victim was hit by a car as he crossed the city's Sepulveda Boulevard.
Police say charges are unlikely to be pressed against the motorist who hit the photographer.