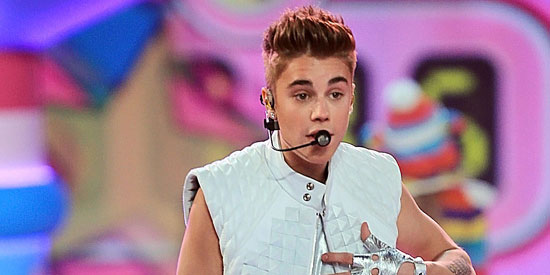 ---
Justin Bieber is being sued by his former bodyguard.
The "Beauty And A Beat" hitmaker has been accused of punching Moshe Benabou, an ex-member of the Israeli army, multiple times during an argument about a member of Justin's entourage.
The bodyguard—who says he worked for the singer from March 2011 to October 2012—is asking for unspecified damages for assault and over $420,000 in alleged unpaid overtime.
Sources close to Justin told gossip website TMZ, he is merely a "disgruntled employee looking for money" and called the assault claims "absurd."
They also insisted he was fired after lying about previously working for Justin Timberlake.
Meanwhile, Justin's former girlfriend Selena Gomez, 20, has reportedly been warned off getting back together with him by her parents who are worried the 20-year-old singer is a "bad influence."
Selena's mother Mandy Cornett and stepfather Brian Teefey advised Selena to leave her New Year's vacation with Justin early after a huge argument between the two singers.
A source told Us Weekly: "Her parents think that he is a bad influence on her. Selena is done with him."