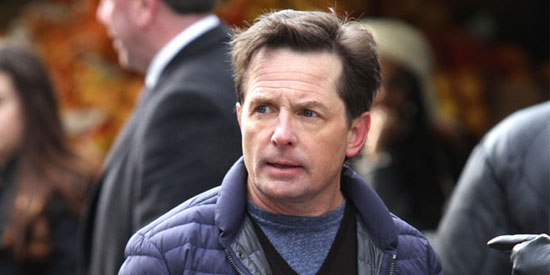 ---
Michael J. Fox has begun filming his new TV show.
The Back to the Future actor—who suffers from Parkinson's disease, a debilitating condition which affects the nervous system—was spotted in New York City filming the pilot episode of The Henrys, braving the freezing temperatures in a light jacket on the third day of shooting.
However, despite the chilly conditions, Michael was unconcerned, with crew members describing him as a "doll" to work with.
The outdoor scenes were the first away from those shot already on location in an apartment in the city, though a source told the New York Daily News newspaper the property will be recreated on a stage when shooting resumes in May.
The Henrys sees 51-year-old Michael—who has children Sam, 23, twins Aquinnah and Schuyler, 17, and Esme, 11, with wife Tracy Pollan—play a local newscaster who is married with three children.
A source said: "The show is really based on his life."
Michael has previously spoken of his excitement about the new show.
He said: "I wake up every day and I feel good and if I don't go forward with something like this, it's another day wasted when I should be doing what I'm doing.
"I'm really excited about [the show]. It's a great idea and it's a great group of people I'm working with and NBC has been really supportive of the idea."