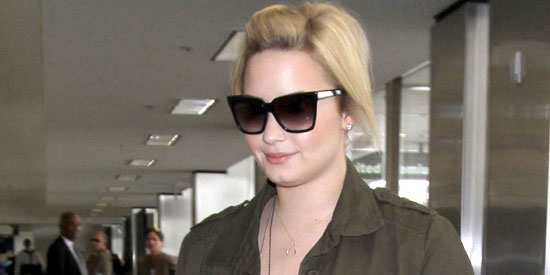 ---
Demi Lovato has taken time off to grieve following the death of her estranged father Patrick Lovato.
The X Factor USA judge missed a photo-shoot with her fellow judges Simon Cowell, Kelly Rowland, and Paulina Rubio on Saturday (June 22) amid reports her biological father died after a long battle with cancer.
The 20-year-old star's older sister Dallas also shared the news of her family's loss and wrote on Twitter: "Rest in peace daddy I love you..."
Simon tweeted his support on Sunday (June 23), saying: "My thoughts are with you Demi. X" and Paulina posted the message: "lov u lil sis my prayers r w u guys! Te amo @ddlovato sorry for ur loss, i know what it feels Nothing we can say it's enough..."
A spokesperson for the "Heart Attack" hitmaker has yet to comment.
Demi, who was raised by her mother Dianna and her stepfather Eddie De La Garza, has often discussed the difficult relationship she had with Patrick and wrote the song "For the Love of a Daughter" about him in 2011.
ADVERTISEMENT - CONTINUE READING BELOW
Patrick suggested that he had reconciled with his famous daughter in 2009 but Demi released a statement saying: "We are still [estranged]. It's not exactly how he made it out to be.
"It didn't have the fairy tale ending that he portrayed. The last time I talked to him was two years ago. You try to have faith in somebody, even when you're the last person that believes in him. But when someone lets you down after you've been the only one there for them, and so many times, you don't know what to do. I had to cut off all connection. It was hurting me too much."
She also previously hailed her stepfather for helping her to enjoy a normal childhood, saying: "My stepdad provided me with an amazing childhood. I played outside like a normal kid, I rode my bike, I walked to school, but the happiest times were when I was acting."
ADVERTISEMENT - CONTINUE READING BELOW