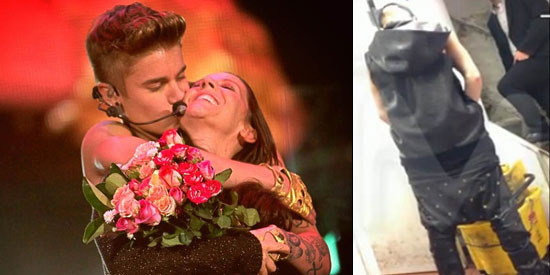 ---
Justin Bieber's mother trusts him to do the right thing.
Although the 19-year-old singer's latest indiscretions involve peeing in a mop bucket and shouting "F**k Bill Clinton" (the former President of the United States) and partying at an over-21 nightclub, his mother Pattie Mallette doesn't believe he is going off the rails.
She told E! News: "My son is not a public figure to me, he is my son. I can't predict what's going to be in the headlines
"Justin has always been someone who has to do things his way. And I have to be able to believe he will do the right thing and he will come out on top."
Meanwhile, Justin's close friend, rapper Lil Twist, was arrested in Calabasas, California, on Thursday (July 11) after police stopped him for speeding in the "Baby" hitmaker's car around 3:30 a.m.
According to Los Angeles County Sheriff's department spokesperson Steve Whitmore, police spotted him driving between 60 and 70 mph. in a 30 mph. construction zone and running a red light.
Officers smelled marijuana and arrested him on suspicion of DUI (driving under the influence).