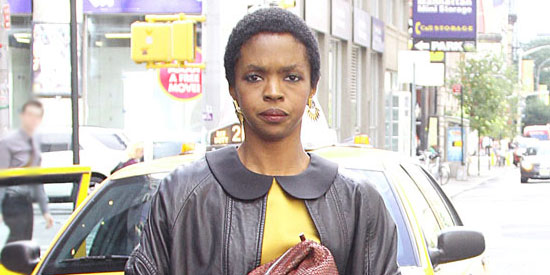 ---
Lauryn Hill has been released from jail.
The former Fugees singer has left federal prison after serving a three-month sentence for tax evasion, TMZ has confirmed.
The "Killing Me Softly With His Song" singer, known as Inmate #64600-050, was released early Friday morning (October 4), from the minimum security Federal Correctional Institution in Danbury, Connecticut.
Lauryn was locked up on July 8 after failing to pay taxes of more than $1.8 million in income she earned between 2005 and 2007.
Her sentence also took into account income and tax losses for 2008 and 2009, taking the total to approximately $2.3 million.
The 38-year-old star has been using her time behind bars wisely, channelling her energy into her new track "Consumerism," which she wrote before going to jail and worked to get ready for release while inside.
A post on her official website reads: "She wanted to get this music out while she was incarcerated, as it is a product of the space she was in while she was going through some of the challenges she has been faced with recently."
Lauryn will now be under parole for a year and have to spend the first three months under house arrest.
The singer's initial sentence of a year was reduced after she asked for leniency because of her charity work and estrangement from the music industry.
She also paid off $970,000 of the $2.3 million tax bill.