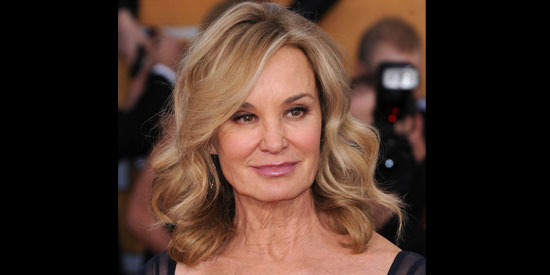 ---
Jessica Lange is set to retire from acting.
The Oscar and Emmy Award-winning actress announced that she will leave her glittering career behind, after four decades and numerous accolades, to pursue a quieter life.
She told the Los Angeles Times newspaper, "I am coming to the end of acting.
"I have a list: another stage production, maybe one or two more movies, one more season of American Horror Story, and then that is it for me.
"Because I think that's enough. I want to go out with a bang... or should I say, a scare?"
The 64-year-old star has enjoyed a resurgence in popularity as the leading lady on the anthology show American Horror Story—created by Glee mastermind Ryan Murphy—in which she plays a new character each season.
Jessica earned an Emmy Award for her role as Constance Langdon in the first season, and a further nomination for her role as Sister Jude Martin in the second run, subtitled Asylum.
The actress—who appears as powerful witch Fiona Goode in the new season, American Horror Story: Coven—plans to bow out of the hit show after a fourth year.
But she credits the spooky drama for "re-energizing" her career.
She added: "It re-energized me; it re-energized my career. There's no shame in recognizing that.
"It's exposed me to a whole new generation, which is a little strange. I'm not used to young people thinking I'm cool."
Jessica has two Academy Awards to her name—Best Supporting Actress for 1982's Tootsie and Best Actress for 1994's Blue Sky. She also has five Golden Globe wins.
ADVERTISEMENT - CONTINUE READING BELOW