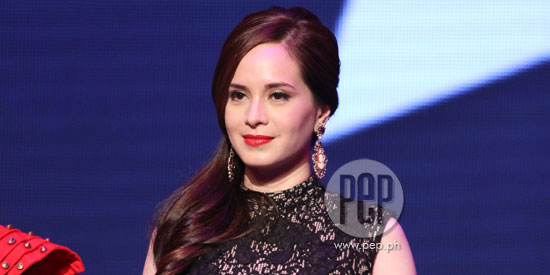 ---
A brouhaha is brewing in the arts and culture scene.
Last November 3, in the Facebook page of the Philippine Arts Festival—a yearly activity in February of the National Commission for Culture and the Arts—a picture-gallery of celebrities showed up, with a tag in the lower-left corner that said "NCCA Ambassadors."
The nine celebrity-ambassadors in the gallery were: Boy Abunda (ambassador for arts), Sarah Geronimo (music), Piolo Pascual (culture), Dingdong Dantes (youth), Ogie Alcasid (heritage)...
Venus Raj (Dayaw indigenous people), Jericho Rosales (Taoid indigenous people), Shamcey Supsup (architecture and allied arts), Ogie Alcasid (heritage), and Lucy Torres-Gomez (dance).
The NCCA is the government body tasked with overall policy-making for Philippine arts and culture, including the giving of grants to artists and institutions. The office, currently headed by Felipe de Leon Jr., is directly under the Office of the President.
Following the upload of the pictorial-gallery, a cry rose from Facebook users, who complained that this was President Benigno "Noynoy" Aquino III's way of paying back celebrities, whether deserving or not, who helped him during the May 2010 elections.
Some went right out to say that the chosen celebrities were not the best people to represent the various fields of art.
In response, NCCA spokesperson Rene Napeñas, in an exclusive phone interview with PEP reporter Christine Denny, yesterday, November 5, vehemently denied any participation by the President in its choice of ambassadors:
"Nothing to do with PNoy administration. I can assure you."
He clarified that the pictorial-gallery was not an official release from the NCCA website, and that the ambassadors have been chosen by the NCCA through the years, starting from the year 2009, when PNoy was still a senator and not the top elected official of the land.
ADVERTISEMENT - CONTINUE READING BELOW
Read: PEP EXCLUSIVE. NCCA says appointment of celebrity ambassadors not connected to PNoy; answers other issues
LUCY TORRES-GOMEZ. This afternoon, PEP editor-in-chief Jo-Ann Q. Maglipon spoke to Lucy Torres-Gomez about her supposed role as NCCA ambassador.
Lucy's first response was an incredulous, "Huh? I'm an ambassador? Of what?"
Told that she is supposed to be the chosen ambassador for dance of the NCCA, Lucy replied with a question, "Is this new? This just appeared? I don't remember anyone from NCCA calling me about this anytime recently."
She adds, after some thought, "The only thing I recall is that, around 2010, I did a pictorial for them [NCCA], with Ogie Alcasid. It was in Intramuros, I remember. Si Ogie, as president of OPM.
"I really don't think the NCCA is thinking of us as ambassadors. They're thinking of us as endorsers, as celebrities, as stars who will promote NCCA.
"Parang ang dating sa akin, ang understanding ko, is to create awareness that there is an NCCA.
"But I don't really know how it's run, what their principles are, and what they have achieved. I'm not privy to that. In that sense, I cannot be their 'ambassador.' I can endorse some of their plans and projects, but... that's it."
Lucy, representative of the 4th district of the province of Leyte, also recalls, "Yes, the pictorial was not really for me to promote dance, because sino ba naman ako to do that? I just dance as a hobby! [laughs]
ADVERTISEMENT - CONTINUE READING BELOW
"And I love dance, all kinds of dance, but I can't say I've ever organized anything to promote dance. I haven't really done what needs to be done for dance."
On a lighter note, she says, "I cannot be 'ambassador' of dance just because I do ballroom! Nakakaloka iyan. Nakakahiya. They should get the likes of Lisa Macuja, or others who can represent all dance forms. I just do ballroom and, like I said, for me it's just a hobby."