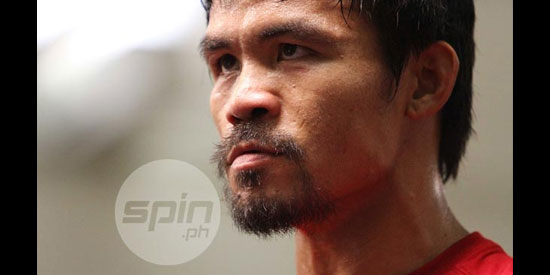 ---
MACAU – Redemption for himself, solace for an entire nation.
Manny Pacquiao climbs the ring again after almost a year of layoff, looking to bounce back from a devastating personal loss in the hope of uplifting the morale of a grieving nation still reeling from the effects of two devastating natural calamities.
The Philippines' most beloved son wages war with tough American Brandon Rios by mid-noon of Sunday at the Cotai Arena inside the palatial Venetian Resort and Casino Hotel in a 12-round welterweight bout which he certainly can't afford to lose.
Pacquiao is coming off the longest losing streak of a Hall of Fame career (54-5-2, 38 KOs) that saw him drop his last two fights, including a stunning sixth-round knockout at the hands of longtime Mexican rival Juan Manuel Marquez 11 months ago.
That his ring comeback comes at a time when Filipinos have yet to fully recover from the ravages of a deadly earthquake and the strongest typhoon ever recorded (Yolanda) that left more than 5,000 people dead in its wake makes the task at hand even more daunting for the man once voted as Fighter of the Decade.
But known for defying odds, the former bread vendor and construction worker turned boxing billionaire is hardly bothered one bit.
"I'm ready. I'm focused for this fight," said the 34-year-old Pacquiao, an eight-time world champion in eight different weight classes, who will receive a guaranteed purse of US$18 million for the fight.
"To all people and families who were victims of the typhoon, this fight is for you," added the Pacman, who came in at a light 145 lbs. during Saturday's official weigh-in.
ADVERTISEMENT - CONTINUE READING BELOW
To read full article, visit SPIN.PH: Pacquiao eyes redemption for himself, solace for a nation as he fights Rios