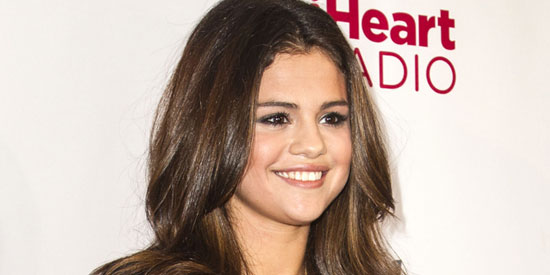 ---
At the Jingle Ball, Selena Gomez allegedly stormed off the stage, but not before swearing.
The 21-year-old singer was reportedly "p***ed" at the KIIS FM charity event in Los Angeles on Friday (06.12.13) because her sound wasn't working properly.
She walked off in exasperation before finishing her set.
The brunette beauty was forced to yell her song to the crowd, which consisted of mostly children, when her microphone malfunctioned, according to USMagazine.com.
She said: "Sorry, the sound isn't working! Are you guys having a good night?
"I promise, a lot cooler people are gonna come out tonight. Is it okay if I perform two more songs and you guys can get to it?"
The former Disney star attempted to delay her set for a few minutes in a bid to give audio technicians enough time to fix the problem.
But when it didn't get any better, Selena said: "I have to thank you guys so much for allowing me to be able to perform the music that I love.
ADVERTISEMENT - CONTINUE READING BELOW
"And I have to say that before you guys go on to the people that you care about, I really appreciate you supporting everything that I do.
"So this next song is the first song I had hit No. 1 [with], and it's called 'Come & Get It.'"
As soon as she finished the song, she vented her frustration and cursed before leaving the stage.
An eyewitness said: "She was p***ed doing the next song and she said two more songs. She didn't do the last one."
Miley Cyrus, Macklemore, Robin Thicke, and Ariana Grande also performed at the event to help to raise funds for the Ryan Seacrest Foundation, which is dedicated to inspiring young people through entertainment- and education-focused initiatives.