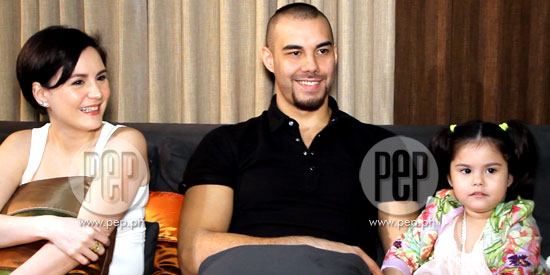 ---
The last episode of PEPtalk with Team Kramer tackles this topic: is Team Kramer going to join a reality show?
Well, the answer is "no." And Doug Kramer explains why.
"Yung Instagram pa lang namin, there a few bashers there," Doug points out. "What more if you have a reality show, di'ba? For me lang, I just don't like any negativity in the family."
Cheska adds, "You don't wanna also instil insecurity and all these things to your children at such an early age."
In disciplining their kids, do Doug and Cheska have a strategy, like do they play the bad cop, good cop game?
"I always say in every decision-making, when they [kids] ask me if they can buy something or if they can do this or that, I always tell them, 'Don't ask me, ask Papa because Papa's the boss.'" says Cheska.
"There shouldn't be like one person they favour more just because the other one won't say 'yes'."
For Doug, every disciplining session should end with reconciliation.
"The more important thing is, let's not forget that there should be reconciliation after disciplining."
"I try to be the best person, best dad I can be."
Kendra and Scarlett will most likely have suitors when they grow up, will Doug play the strict dad, like check the guys' IDs and scare them?
At this point, Doug draws in Kendra in the conversation and tells her to repeat Daddy's rule on boys.
"No boys, only papa!" smiles Kendra.