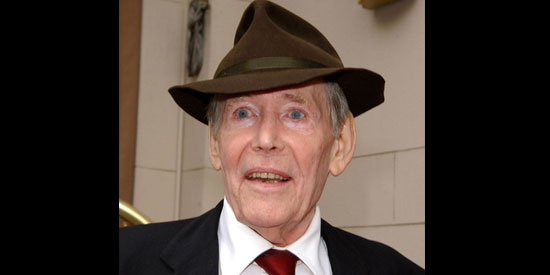 ---
Peter O'Toole has died.
The legendary Lawrence of Arabia star passed away at a London Hospital on Saturday, December 14, following a long illness. He was 81.
The Irish-born actor got his big break when Sir David Lean cast him in the lead role of adventurer T.E. Lawrence in Lean's groundbreaking 1962 epic, Lawrence of Arabia.
For his role, he received the first of eight Oscar nominations for Best Actor, although he never won the award.
Peter's other Oscar nominations include his memorable roles in Becket, The Stunt Man, and Goodbye, Mr Chips.
Peter was given an honorary Oscar in 2003, at age 70, for "providing cinema history with some of its most memorable characters."
He initially wanted to refuse it, writing to the Academy asking them to delay the award until he was 80, saying he was "still in the game and might win the bugger outright."
His last nomination came a few years later for his role in 2006's Venus.
Peter is survived by grown-up daughters Kate and Patricia and son Lorcan.
In a statement, Kate said: "His family are very appreciative and completely overwhelmed by the outpouring of real love and affection being expressed towards him, and to us, during this unhappy time.
"Thank you all, from the bottom of our hearts.
"In due course, there will be a memorial filled with song and good cheer, as he would have wished.
"We will be happy to speak to you all then but, in the meantime, if you could give Peter O'Toole the respect he deserves and allow us to grieve privately, we'd appreciate it.
"Thank you all again for your beautiful tributes—keep them coming."
Peter was considered one of Hollywood's hellraisers who embraced hard drinking and partying in the '60s.
He said: "Me, [Richard] Burton, Richard Harris, we did in public what everyone else did in private then, and does for show now. We drank in public, we knew about pot [marijuana]."
ADVERTISEMENT - CONTINUE READING BELOW
However, in the '70s, Peter was diagnosed with pancreatitis and had to give up alcohol on the advice of doctors.
He retired from acting last year, saying: "I bid the profession a dry-eyed and profoundly grateful farewell."