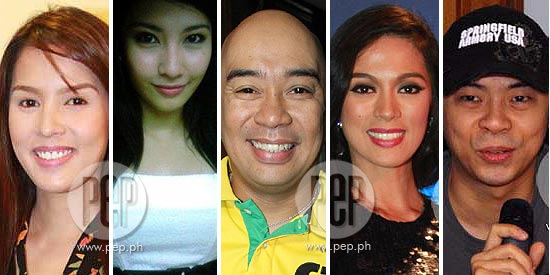 ---
Google releases its year-end Zeitgeist—"a collection of the top search queries by Filipinos."
In a press launch held on December 17, in Makati's Top of the Citi, Google revealed the results of its trending searches, defined as the "queries...that had the highest amount of traffic over a sustained period," and its most searched, defined as the "most popular terms ranked according to volume of searches."
Google Philippines Country Communications Manager Gail Tan said, "This year's list speak a lot about our concern for national achievement and progress, while at the same time, our curiosity in pop culture issues."
Leading 2013's top overall searches is the late Hollywood star Paul Walker, who became popular for his role as Brian O'Conner in The Fast and The Furious franchise. He died in a car crash on November 30, 2013.
Our country also leaves a mark in the "global search traffic," with typhoon Yolanda landing on the second spot as the most trending event, next to the Boston Marathon, which hit the headlines in April after the bombings that killed three people and injured about 300 others.
Meanwhile, the list of most-searched news topics was dominated by deaths, beauty queens, sex video scandals, and national issues—such as pork barrel, election results, and SONA.
PEPsters, here are the Names and Topics that topped 2013's overall searches by Filipinos:
Paul Walker
Samsung Galaxy S4
Movies 2013
Onehitcf
Camera 360
PAL Express
Neri Naig
Miss Universe 2013
EB Babe Yosh
iPhone 5s
The Newsmakers, according to the pulse of Google users, are:
Paul Walker
Cory Monteith
Ariella Arida
Pope Francis
Megan Young
Devina Dediva
Nancy Binay
Janet Napoles
Gilas Pilipinas
Nelson Mandela
The most-searched People are:
Paul Walker
Neri Naig
EB Babe Yosh
Cory Monteith
Wall Bayola
Ariella Arida
Kevin Ware
Pope Francis
Chito Miranda
Megan Young
And lastly, the list of top Local Celebrities searched by Filipinos:
Neri Naig
EB Babe Yosh
Wally Bayola
Ariella Arida
Chito Miranda
Megan Young
Freddie Aguilar girlfriend
Totoy Brown
Krista Miller
Alyssa Quijano
Neri Naig, Chito Miranda, EB Babe Yosh, and Wally Bayola all became controversial because of their "private videos," which circulated on the Net.
Ariella Arida and Megan Young, on the other hand, brought pride to the country following their victories in beauty pageants, Miss Universe and Miss World, respectively.
Pinoys also got interested in knowing more about the 16-year-old girlfriend of Freddie Aguilar, whose picture surfaced a few hours after PEP.ph (Philippine Entertainment Portal) broke the story; Krista Miller, the lady who reportedly became the last straw that broke the marriage of Cesar Montano and Sunshine Cruz; Alyssa Quijano, the lady love of Charice; and Totoy Brown, a nationwide meme sensation.
ADVERTISEMENT - CONTINUE READING BELOW