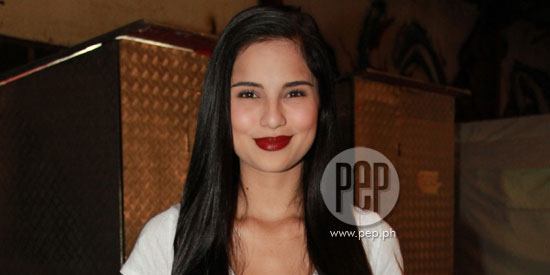 ---
After a year of hard work, Jasmine Curtis is ecstatic to finally have the chance to bond with her family this Christmas.
Her mom Carmen Ojales, who is currently based in Australia, is home for the holidays.
Carmen has been separated from her husband, James Curtis-Smith, since Jasmine was eight years old.
James, on the other hand, is based in Pampanga with his other family.
"I'm spending it with my mom," Jasmine says of her Christmas this year.
"She is back here in the Philippines. So, my sister Anne and I are spending Christmas with her, and then New Year's with her also."
Asked if they plan to go on an out-of-town trip, Jasmine shares that they'd rather stay put at home, since traveling might be too exhausting for her mom.
Carmen came to Manila last March to undergo knee surgery.
"She had a knee operation. It's because she has degenerative bones. It comes with age, so she needed a knee replacement.
"We actually haven't planned anything yet. So, we're taking it step by step.
"We'll see if she's healthy enough to fly out somewhere because of her operation from this year.
"We just wanna make sure that it's safe for her to fly out, and all her medical needs is attended."
When the entertainment press asks if something is the matter with her mom after the knee operation, Jasmine gives a vehement, "No, no, no."
Continuing, she says, "There's nothing to be worried about. I just wanna make sure that it's safe for her to travel and that she won't be in pain, if ever."
Overall, after a hectic 2013, Jasmine is excited about making the most out of her holiday break.
She shot two indie films, Puti and Transit. For the latter, Jasmine won the Best Supporting Actress Award at the 2013 Cinemalaya Film Festival Awards.
ADVERTISEMENT - CONTINUE READING BELOW
She was also part of the support cast for the TV5 series Undercover, top-billed by Derek Ramsay.
To date, she is currently seen in the gag show Tropa Mo Ko Unli, as well as the late-night interactive music show SPINNation.
She has also signed another three-year contract with TV5, and is slated to star in the self-titled weekly series Jasmine: Just Mine.