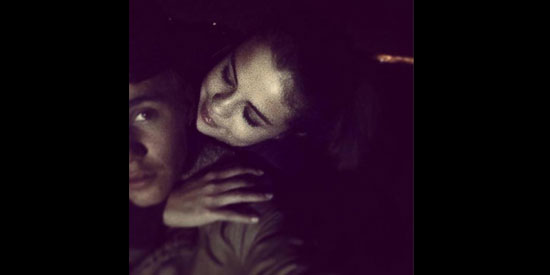 ---
Justin Bieber posted an intimate picture with Selena Gomez.
The "Hold Tight" singer further fuelled speculation he has reconciled with the 21-year-old beauty by posting a dark snap of them with her holding her arm around him and a big smile on her face.
Under the picture, posted on Instagram, he wrote: "Love the way you look at me."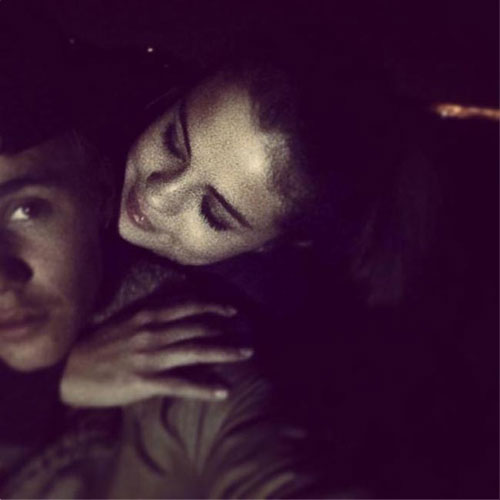 The pair originally dated for two years until breaking up at the start of 2013, but are said to have spent New Year together in Mexico.
They were also pictured earlier this week riding Segways near his house in Calabasas, California.
Justin, 19, previously poured his heartache over the split from Selena into songs for his albums Believe Acoustic and Journals.
Speaking about writing the track "All That Matters" from the Journals album, Justin said: "I was definitely in love. [The breakup] affected us, especially when we are in front of so many people.
ADVERTISEMENT - CONTINUE READING BELOW
"It's such a public thing. It's just hard for the both of us.
"But, you know, she's a great woman.
"I love her to this day... I think we're going to be the greatest friends."
Meanwhile, Spring Breakers star Selena cancelled a number of tour dates at the end of last year as she has reportedly been suffering from auto-immune disease Lupus, and friends said she was in a "bad place."
A source said: "Dealing with her breakup from Justin has still been affecting her and she's been in a bit of a bad place recently.
"Her family stepped in and basically advised her to either go to therapy or stay with them so they could watch over her.
"Her team agreed that family time would be best."