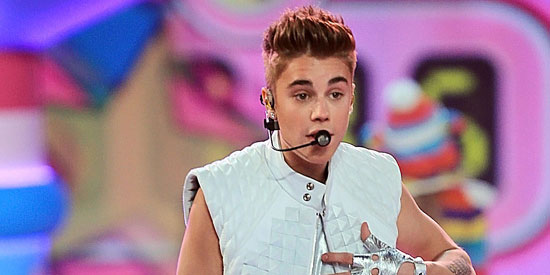 ---
Toxicology reports show Justin Bieber had marijuana and prescription medication in his system when he was arrested in Miami.
The "Confident" star was charged with driving under the influence (DUI), driving with an expired license and resisting arrest in Florida last Thursday, January 23, after taking part in a drag race.
He also confessed to officers he had smoked cannabis and ingested medication given to him by his mother, Pattie Mallette.
This was confirmed by the analysis of his urine test, which showed positive for THC, the active part of the marijuana plant, and Alprazolam, a key ingredient in anti-anxiety medication Xanax.
The test showed negative for cocaine, opiates, methamphetamine, and other drugs.
It has already been established that at the time of his arrest, Justin's blood alcohol level was within the legal limit to drive in Florida.
BACK IN CANADA. Since his arrest Justin flew to Panama for a few days break with his rumored new girlfriend, Chantel Jeffries, then made his way back to his native Canada, where last night (January 29) he was charged with assault of a limousine driver over an incident which happened on December 29.
An arraignment date has been set for Valentine's Day, February 14, but Justin is not required to attend.
After the hectic evening, his father, Jeremy Bieber, posted a picture of the 19-year-old star and his younger half-brother, Jaxon, cuddled up asleep together.
He captioned it: "Safe and sound. #homesweethome."
It is thought the photo was taken at Jeremy's house in Ontario, Canada.
ADVERTISEMENT - CONTINUE READING BELOW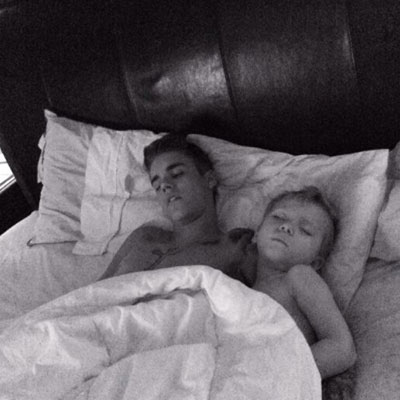 TORONTO MAYOR DEFENDS JUSTIN. Meanwhile, Justin has been defended by Toronto mayor Rob Ford.

The controversial politician—who last year admitted to smoking crack cocaine—has spoken in favor of the singer after he was charged with assaulting a limousine driver in his city last Wednesday, January 29.

Speaking on Canadian radio, Mayor Ford said: "Well, you know what, he's a young guy.

"At 19 years old, I wish I was as successful as he was.

"He's 19 years old, guys. Think back to when you were 19."

Police allege Justin was one of six people who got in the limo in the early hours of December 30, and there was an altercation while on the way to a hotel where one passenger hit the driver in the back of the head a number of times before running away.

Justin's lawyer claims he is innocent.

SHARE THIS STORY Justin Bieber tests positive for marijuana; Toronto mayor defends Bieber

" data-url="https://www.pep.ph/news/42163/justin-bieber-tests-positive-for-marijuana-toronto-mayor-defends-bieber" data-desc="The test showed negative for cocaine, opiates, methamphetamine, and other drugs." data-image="https://contents.pep.ph/images2/news/1250d83b6.jpg">