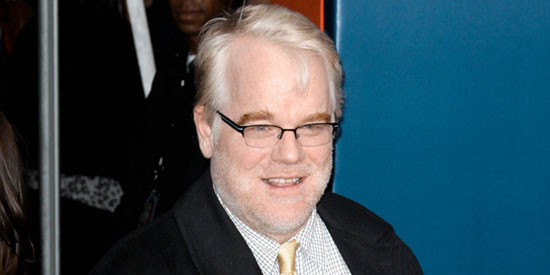 ---
Philip Seymour Hoffman died from "acute mixed drug intoxication."
The actor was found dead at the apartment he was renting in New York on February 2, and the medical examiner has concluded his passing was caused by ingesting heroin, cocaine, and several other prescription drugs, according to TMZ.com.
The medic listed benzodiazepines, which are commonly found in anti-anxiety medication and amphetamines as also being present in the Capote star's body.
Mixing heroin and cocaine is usually called Speedballing, and is a particularly lethal combination, responsible for the deaths of River Phoenix and John Belushi.
Philip reportedly started using drugs again in 2012 after being sober for more than 20 years and he entered rehab in May 2013.
The Hunger Games star was found with around 70 bags of heroin inside his apartment when he was discovered by his friend, David Bar Katz.
Philip had recently been kicked out of his nearby home in an act of "tough love" by his partner Mimi O'Donnell.
In his will, he left his $35 million fortune to Mimi, the mother of his three children—Cooper, 10; Tallulah, seven; and five-year-old Willa.
Some 400 mourners, including Cate Blanchett, Julianne Moore, and Diane Keaton attended Philip's private funeral at St. Ignatius Loyola Catholic Church in Manhattan earlier this month.