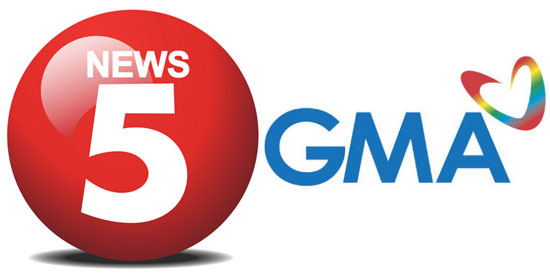 ---
GMA Network and TV5 will investigate the allegation that their journalists received "pay-offs" from the government-owned National Agribusiness Corporation (Nabcor) in 2009.
In an article written by Nancy Carvajal on Philippine Daily Inquirer today, March 19, TV5 news reporter Erwin Tulfo and dzBB radio commentator Carmelo del Prado Magdurulan were named "among the beneficiaries of the diversion of congressional allocations from the Priority Development Assistance Fund (PDAF) coursed through [Nabcor]."
The report was based on the checks and accompanying documents obtained by the publication.
Both Tulfo and Del Prado reportedly received checks amounting to P245,535 each, which were described in the accompanying vouchers as "advertising expenses."
According to the report, the said documents were submitted to the Office of the Ombudsman by former Nabcor officials Rhodora Mendoza and Vic Cacal to support the claim that four senators and 79 representatives coursed a total of P1.7 billion in PDAF allocations through Nabcor.
The senators are Juan Ponce Enrile, Jinggoy Estrada, Ramon "Bong" Revilla Jr., and Edgardo Angara.
The reports said Nabcor channeled the monies to dubious non-government organizations (NGOs) during the period 2007 to 2009.
OFFICIAL STATEMENTS. Earlier today, TV5 news anchor Tulfo denied the charges leveled against him in the report.
In a report published in the ABS-CBN News website, Tulfo's legal counsel, Atty. Nelson Borja, said that his client is ready to face the allegations.
He also said that what Tulfo received was legitimate payment for advertising slots while he was still working as a commentator in RMN-dzXL.
Following this, the network released an official statement saying, "TV5 stands by the statement of Mr. Tulfo, but will conduct its own internal inquiry into the matter."
ADVERTISEMENT - CONTINUE READING BELOW
GMA Network, on the other hand, assured the public, "Due process will be observed and we will ensure that full sanctions will be applied if determined to be necessary."
Here are the full statements from GMA Network and TV5, respectively:
"GMA Network places strict and utmost importance on the professional and ethical conduct and behavior of all its employees particularly those engaged in the field of news and public affairs in all platforms.
"Any and all information regarding any activity that runs counter to our core values and code of standard are [sic] taken very seriously.
"In accordance with standard procedure, we will conduct a thorough investigation on any allegation of any violations.
"Due process will be observed and we will ensure that full sanctions will be applied if determined to be necessary.
"In the meantime, we will continue to strictly adhere to the standards of professional and personal behavior as required by our standards and by our core values."
"TV5 has recently received reports about allegations of misleadings by one of our journalists, Mr. Erwin Tulfo, with the Department of Agriculture.
"The station has spoken with Mr. Tulfo, who has denied he has had dealings with Nabcor.
"TV5 stands by the statement of Mr. Tulfo, but will conduct its own internal inquiry into the matter."