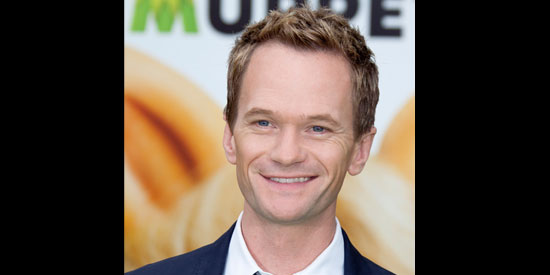 ---
Neil Patrick Harris was asked to present The Late Show.
The How I Met Your Mother actor—who raises twins Harper and Gideon, three, with partner David Burtka—was asked to replace David Letterman on the nightly talk show and even got as far as meeting with CBS executives to discuss the opportunity.
He said: "They called me in and sat me down and asked if that would be something that I would be interested in doing."
However, despite the lucrative offer, the 40-year-old actor turned down the job as he worried about getting "bored" and wanted more flexible working.
Speaking on The Howard Stern Show, Neil said: "In that instance I felt like I knew what my skill sets were.
"I was surprised that he pitched me that idea, and I sort of sat for a minute with it and told him the things that concerned me about the longevity of that kind of gig.
"I would get bored of the repetition fast, and the structure is so set that I don't have any interest in doing monologue, commercial, sketch, guest, guest, musical act, good night."
Instead, Neil revealed he may instead front a weekly variety show for the network.
Letterman will retire from The Late Show next year, with Stephen Colbert taking over as host.