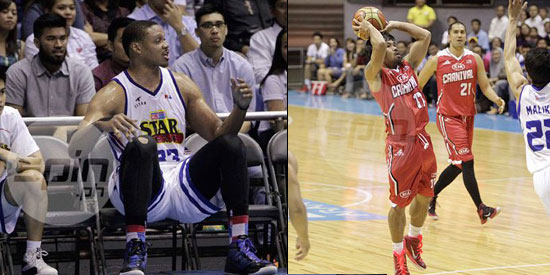 ---
PUREFOODS import Daniel Orton went ballistic after an upset loss to KIA Motors, accusing the referees of making a 'mockery of the game' and labelling boxing champion Manny Pacquiao's foray into professional basketball a 'joke.'
Visibly frustrated after being held to six points and three rebounds in 19 foul-plagued minutes, the 6-9 import out of Kentucky said the referees' inconsistent calls kept him from putting up his best in a personal duel against KIA's 7-foot-3 import Peter John Ramos.
"Before the game, I was looking forward to it (matchup with Ramos), because I'm a guy who likes to battle it at the post," said the NBA veteran.
"They (referees) really took the game that I know and love and made it into a mockery tonight." Without Orton to help control the painted area, Ramos threw his weight around, finishing the game with 32 points and 26 rebounds to help the rag-tag expansion franchise pull off one of the biggest upsets in league history.
ADVERTISEMENT - CONTINUE READING BELOW
The loss was Purefoods Star's second straight after starting the conference with four successive wins.
"I'm worried about the loss? Yeah. You hate losing two in a row. I know for Purefoods fans, that's (back-to-back losses) not acceptable to them so I'll come back even harder and stronger on Sunday. I promise you that," vowed the Orlando Magic's 29th overall pick in the 2010 NBA Draft.
"But this game seriously has become a joke on the way the game was going, and the refs made it into a mockery."
Orton, who had stints with the Oklahoma City Thunder, the Philadelphis 76ers and the Magic in the NBA, also said that Pacquiao's brief appearance on the floor was part of the 'joke.'
"That's (Pacquiao playing) a joke, part of the joke I'm talking about. Professional boxer? Yeah. Congressman? Alright. But professional basketball player? Seriously? It's a joke," he said.
ADVERTISEMENT - CONTINUE READING BELOW
Read more at: http://www.spin.ph/basketball/pba/news/purefoods-import-daniel-orton-says-manny-pacquiao-playing-in-pba-a-joke-mockery-of-game-rant