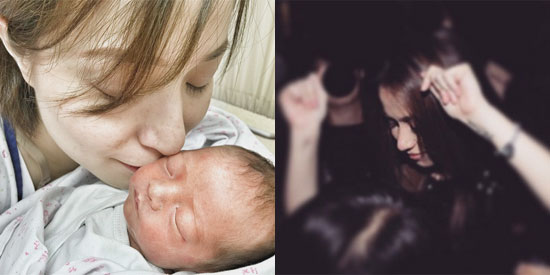 ---
Cristine Reyes says she has had enough of living the fast life now that she's a mother to her beautiful daughter, Amarah.
Looking back to a snapshot of her 21-year-old self, the Kapamilya actress could hardly believe that she "wasted" her time and money in a luxurious but "empty life."
It was around that time when Cristine headlined the primetime series Kristine (2010), as well as afternoon soaps such as Reputasyon (2010) and Eva Fonda (2009).
"This moment shows when my life was still pretty awesome!!!
"I reigned as number one, out of all the girls.
"I was at the peak of my career, traveling around the world, and I shopped 'til I exceed the limit of my credit cards," she stated in her Instagram post today, April 17.
Cristine also admitted that she purchased expensive cars just to "show off" and "keep up" with the same luxurious lifestyle of her colleagues in showbiz.
Some of the cars that Cristine owned back then was her Ford Mustang sports car and Dodge SUV.
Cristine further recalled, "And of course, I've had to keep up with the people I worked with.
"I had to get my own luxury car: to impress and self satisfy.
"I showed my sports car off and drove to our Sunday variety show.
"Partied everywhere and throwing them were my favorite!"
At the latter part of her Instagram caption, Cristine added that her life at 21 may be fun and glamorous, but it's nothing compared to the blessing of raising her own child.
ADVERTISEMENT - CONTINUE READING BELOW
If her social media accounts used to be filled with photos of her impromptu getaways and shopping sprees, avid fans of Cristine probably noticed that most of her time now is spent with daughter Amarah.
"I wasted my hard-earned money thinking that it's going to save on its own.
"I had No responsibilities. It was fun. Actually too much of it that it became pointless.
"It was glamorous, pleasurable, and a VERY EMPTY LIFE. #happygolucky" she mused.