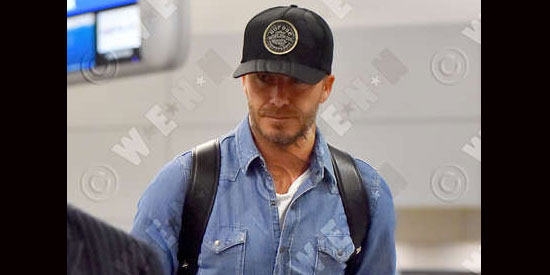 ---
DAVID BECKHAM have slammed the editors of a British tabloid for running an article that suggested he and his wife Victoria are bad parents.
The Daily Mail article featured a parenting expert who criticized the superstar couple for allowing its four-year-old daughter Harper to suck on a baby's pacifier, suggesting the little girl may grow up with "speech or dental issues" if she continues to use one.
Outraged Beckham took to his Instagram account on Monday, August 10, to respond and stated, "Why do people feel they have the right to criticize a parent about their own children without having any facts??"
He went on to suggest his only daughter was sucking on the pacifier because she was feeling unwell: "Everybody who has children knows that when they aren't feeling well or have a fever you do what comforts them best and most of the time it's a pacifier, so those who criticize think twice about what you say about other people's children because actually you have no right to criticize me as a parent."