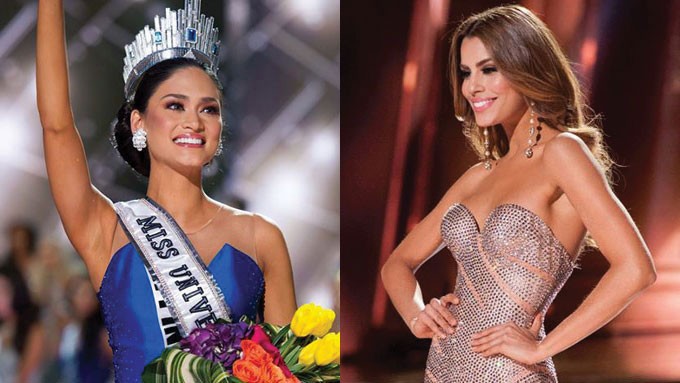 ---
A few weeks after the controversial Miss Universe 2015 coronation night, Miss Colombia Ariadna Gutierrez admitted that she felt very humiliated after she was mistakenly crowned as the winner of the pageant.
According to Colombia's W Radio, translated and published in CNN's January 1 report, Ariadna described the whole debacle as a "great injustice."
Gutierrez said, "It has been very hard for me, truly, it has been a great shock."
"Because it is a dream I fought for.
"I have always dreamed of this, of being Miss Universe...
"It was very humiliating for me."
The 22-year-old Colombian beauty queen recalled that she initially thought pageant host Steve Harvey was just ribbing her when he belatedly announced the he named the wrong Miss Universe 2015 winner.
Recounting the moment where she was momentarily shocked about Harvey's apology, Gutierrez revealed, "I thought it was a joke.
"In the rehearsals, he did things like that."
It can be recalled that Miss Colombia was announced and crowned as the Miss Universe 2015 winner for two minutes before Harvey apologized for his grave mistake.
Miss Philippines Pia Wurtzbach was then called back onstage to be hailed as the rightful Miss Universe 2015 titlist.
READ: Pia Wurtzbach is Miss Universe 2015
Following her humiliating experience, Gutierrez shared that she kept a low profile for a while to cope with what happened.
She added, "I was disconnected. I haven't received phone calls from almost anyone.
"Very few people have communicated with me.
"That's because I had to grieve for what happened."
Gutierrez also opened up about her misgivings towards the Miss Universe organization for not handling the whole debacle the proper way.
"There are a thousand ways to do things.
"They could have done it, I don't know, the next day in a press conference or a press release...
"They did not do things the right way," she lamented.
ADVERTISEMENT - CONTINUE READING BELOW
Moving forward, Gutierrez maintained that she remains optimistic about opportunities coming her way.
"I managed to make history, which I think is more important than winning the Miss Universe title," Gutierrez concluded.
Although she didn't mention it in the interview, Gutierrez was recently given a million-dollar offer by adult entertainment company Vivid Entertainment to star in a porn movie.