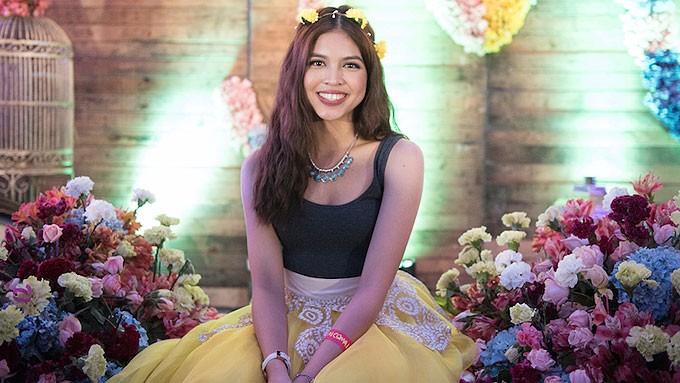 ---
Maine Mendoza has dismissed allegations that some of her solid supporters are behind the supposed hate campaign against her onscreen partner Alden Richards.
In her blog post dated April 4, Maine warns her loyal supporters (Solid Maine United or SMU) to stay vigilant against bashers pretending to be fans.
She writes, "People have been accusing SMU for showing violent hate towards Alden Richards and/or other artists.
"No, those people are not really part of the group, they are claiming to be part just so people could put the blame on them–us."
Maine further explained that this fake-fan scheme is part of a demolition job against her.
"Anybody could make an account and pretend to be the 'biggest fan' of somebody then start saying bad things and make up bad stories about other people.
"Starting a fight with those kind of individuals would never be worthwhile–save your time and ignore them–never give them the attention they thirst for and the satisfaction they itch for. 
"Save your skin from the damaging acids from the mouths of these toxic people.
"Some haters even claim to be a fan of who they are hating on, then they'll go start talking sh** on social media accounts, for they know that the way they conduct themselves would reflect on their 'idol's' character.
"Demolition is as easy and simple as that. Do not be deceived." 
Quoting Criss Jami's warning against haters, Maine adds, "The only thing more frustrating than slanderers is those foolish enough to listen to them."
ADVERTISEMENT - CONTINUE READING BELOW