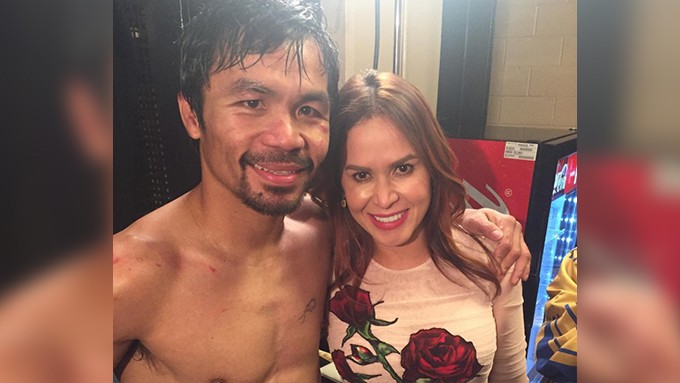 ---
In case you missed it, People's Champ Manny Pacquiao won his final fight against American boxer Timothy Bradley, Jr. via unanimous decision on Saturday night, April 9 (US time).
Minutes after his win, Pacman updated his Instagram account with a photo with his wife, Jinkee Pacquiao.
The eight-division boxing world champ expressed his gratitude towards his wife for her unwavering support as he hangs up his gloves after his fight with Bradley.
PacMan wrote on IG: "Through thick and thin. Always by my side no matter what. To God be the glory."
Meanwhile, Jinkee posted the same photo along with a Bible verse.
Jinky wrote,"2 Corinthians 3:4 'We are confident of all this because of our great trust in God through Christ.' Praise God!?????????? Indeed, we are Victorious in the name of JESUS. Thank you JESUS! Glory to GOD!"
In his post-fight interview, Pacman declared that he will be retiring from boxing to focus on his family and political plans.
The athlete-turned-politician announced, "Yes, I am retiring. I want to go home to my family, and serve the people [of the Philippines]."