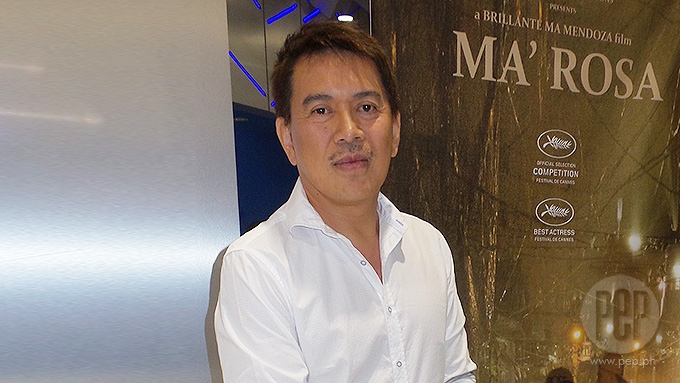 ---
The latest film from the award-winning Filipino director Brillante Mendoza, Ma' Rosa, premiered in local cinemas on July 6.
Brillante took to his social media accounts to express his thanks to those who had shown their support for the film.
He posted: "I would like to personally thank everyone who had watched our film Ma' Rosa. We are grateful wd your support and positive reviews."
However, barely within its first week in theaters, Brillante revealed that the film is "on a brink of being pulled out in some theaters due to the lack of audience."
The 2009 Cannes Film Festival Best Director followed his message with a plea, urging local audiences to show more support for the film.
"I am urging everyone, especially those who haven't seen the film to please watch Ma' Rosa. Still showing in select theaters," he said.
Local moviegoers began posting photos of their purchased tickets to a screening of Ma' Rosa and, likewise, told others to support "quality Filipino films."