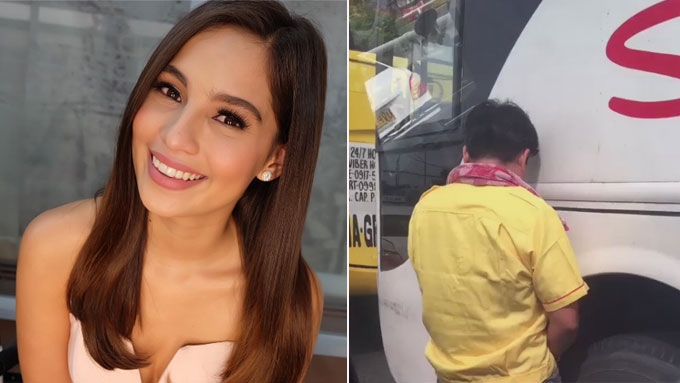 IMAGE @jascurtissmith Instagram and Twitter
---
Jasmine Curtis-Smith was offended by an unidentified man who was caught taking a leak beside a bus in full view of motorists.
The 22-year-old actress reposted a photo of the said offender with a caption saying: "Absolutely gross. Paging @mmda [Metro Manila Development Authority]."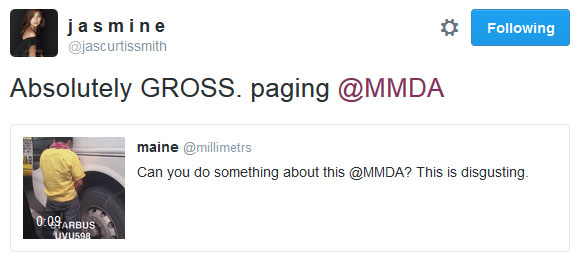 Jasmine was then criticized by another netizen, arguing that the man possibly took desperate measures after getting stuck in heavy traffic.
But Jasmine maintained that heavy traffic is an unacceptable excuse for such an indecent exposure.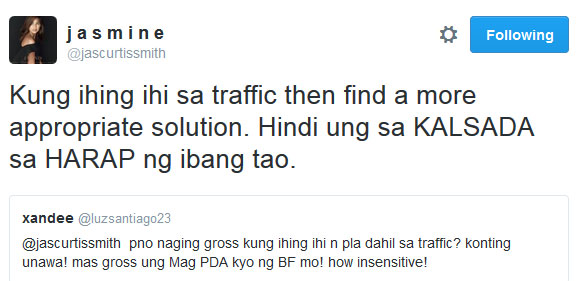 ADVERTISEMENT - CONTINUE READING BELOW
Jasmine added that the man in question was reportedly not stuck in a traffic jam to begin with.
She tweeted, "We've all been there. Konting professionalism o kahit common courtesy lang sana."