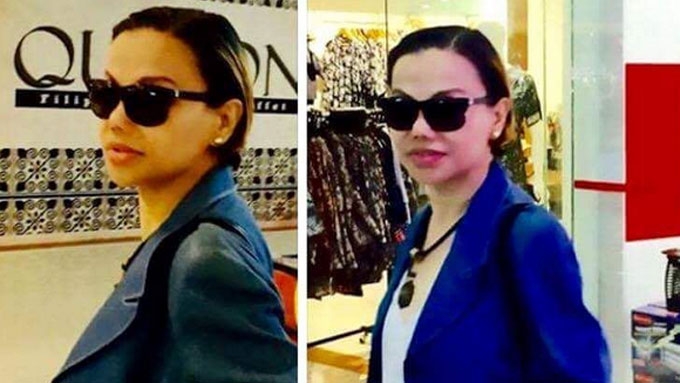 IMAGE Eddie Baddeo Instagram
---
Renowned avant-garde fashion designer Eddie Baddeo has been steadfastly keeping up his fight against stage 2 colorectal cancer.
In an article published by Inquirer.NET earlier today, November 13, the 55-year-old style trendsetter revealed that he was first diagnosed with cancer five months ago, after being brought to the hospital due to severe abdominal pain and swelling.
Symptoms started appearing last year, after bouts of simultaneous bleeding and constipation.
He admitted, "Honestly, the first thing that came to my mind was I had AIDS [Acquired Immune Deficiency Syndrome]."
A subsequent AIDS test yielded negative results.
It was only when he underwent colonoscopy that his doctors discovered a malignant tumor as big as a golf ball.
Currently, Baddeo is starting his third cycle of chemotherapy, after undergoing 22 sessions of radiation therapy.
He is also scheduled to undergo a PET-CT scan in January to check if the tumor has shrunk.
Despite his illness, he still keeps himself busy with work, designing for loyal clients and even attending events like the Annual Best-Dressed Women of the Philippines Awards Ball by the Philippine Cancer Society.
ADVERTISEMENT - CONTINUE READING BELOW
Of his positive outlook, he says, "I want my life to be as normal as possible.
"People think of cancer as a death sentence. No, I'm still alive and loving life more.
"I'm more inspired to work now and happy to be with people.
"Funny, some of my clients would tell me, 'Don't ever think of giving up. You're the only one who makes clothes that fit us so perfectly.'"
The famous couturier also confessed to several suicide attempts in the past, and considers his current ordeal as an even bigger challenge to his faith.
He said, "The Lord might be telling me now, 'So, you keep on challenging me? Here's the real challenge.
"But, I don't question Him.
"I claim that I'll endure the challenge because He has kept me alive up to this day despite all my mistakes in life."
Aside from being a popular fashion designer in the '90s, Baddeo was also known for testifying against Janet Lim Napoles in the latter's involvement in the P10-billion PDAF scam in 2013.
ADVERTISEMENT - CONTINUE READING BELOW