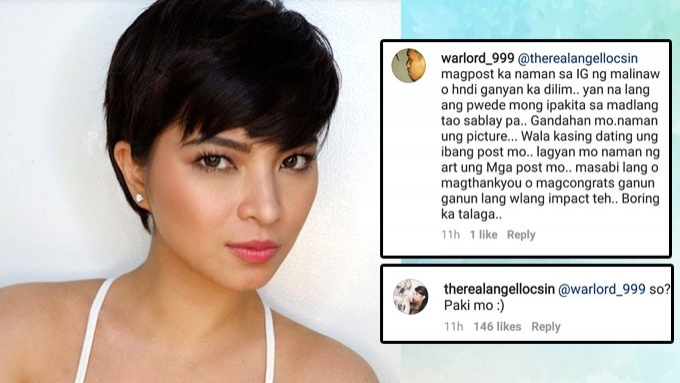 IMAGE Instagram @therealangellocsin
---
Angel Locsin slammed a basher who criticized her Instagram feed for being "boring, sablay, and walang kadating-dating."
This was in relation to Angel's Instagram photo taken from an event she attended last March 23.
The basher with the handle name @warlord_999 commented: "@therealangellocsin magpost ka naman sa IG ng malinaw o hndi ganyan ka dilim. yan na lang ang pwede mong ipakita sa madlang tao sablay pa.
"Gandahan mo naman ung picture..Wala kasing dating ung ibang post mo..lagyan mo naman ng art ung Mga post mo..
"masabi lang o magthankyou o magcongrats ganun ganun lang wlang impact the.. Boring ka talaga.."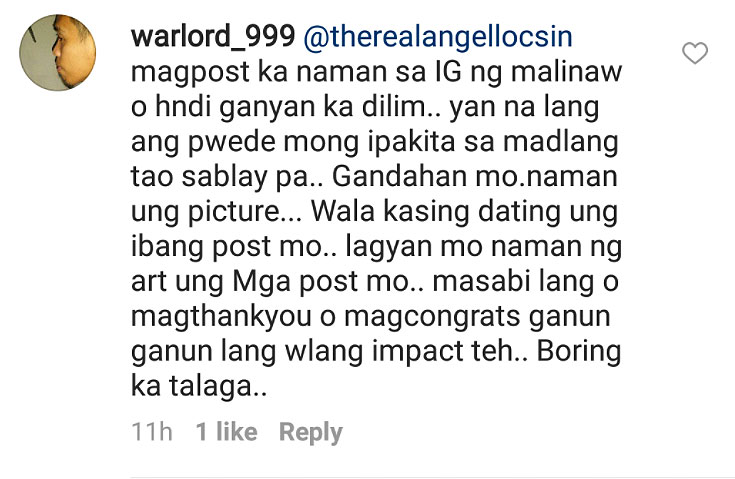 Angel saw the comment and responded to the basher with a cutting remark: "@warlord_999 so? Paki mo :)"

The basher continued to taunt Angel, adding "Oo formal nga pero boring.. pati description mo boring.. Maganda ka naman kaso boring..
"Lagyan mo ng sigla ang IG mo lalo na sa mga Photos at post mo.. wag magpost ng masabi lang.."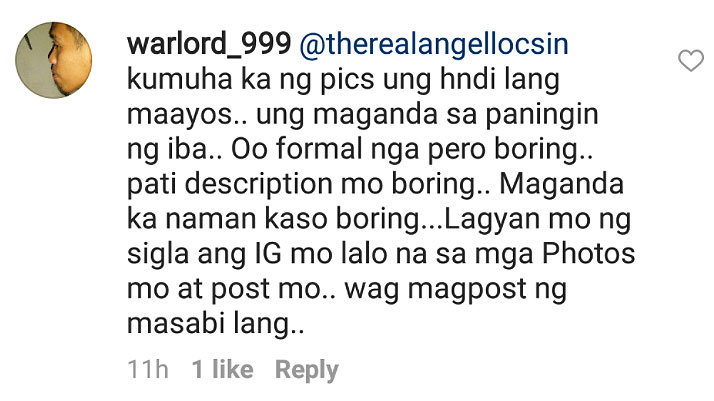 Angel hit back by drawing attention to the basher's artless profile photo.
The 31-year-old Kapamilya actress wrote, "@warlord_999 yung comment mo ang masabi lang. yung profile pic mo masabi lang rin. Walang art. Mali angle at lightning." Then she put a smiley emoticon.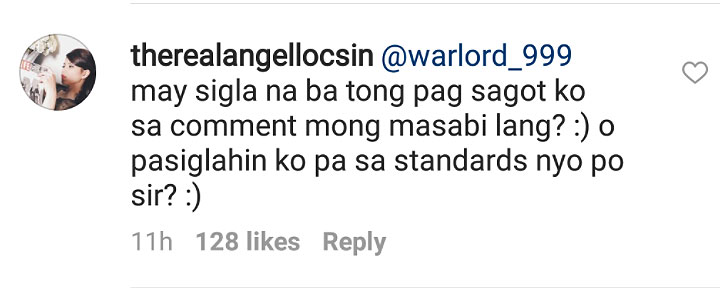 If the basher thought he could further provoke Angel by rating her "6," in a scale of one to ten, and telling her, "for sure hindi ka bitter.. for sure naka move on kana," he thought wrong.
Angel quipped, "may pinagdadaanan ka ba? Share mo lang kung gusto mo :)"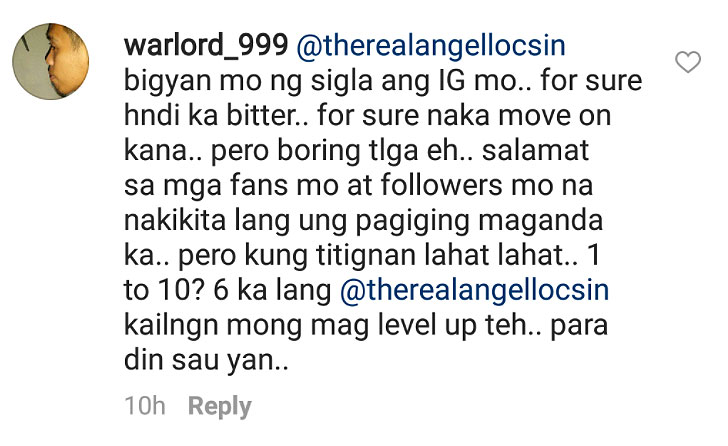 After a few more exchanges, Angel told her basher: "@warlord_999 oh yes ng dahil sa yo lahat talaga ng gagawin ko para sa yo sumaya ka lang"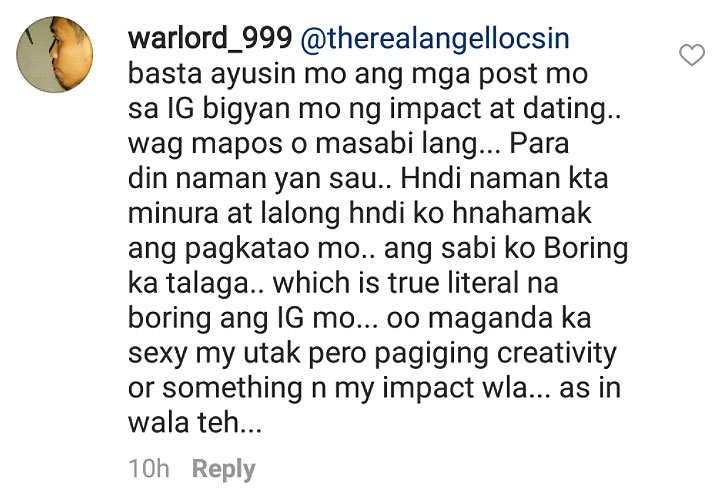 The Kapamilya actress later explained to her fans that she was on the road, and decided to relieve her stress by responding to her "bastos" basher.
ADVERTISEMENT - CONTINUE READING BELOW