Did Rachelle Ann Go just introduce her new man via Instagram?
On April 23 (New York time), the 30-year-old Miss Saigon actress posted her photo with a handsome foreigner.
The man in the photo with Rachelle was identified by one of her followers as Martin Spiel, whose Instagram username @spiesmj was tagged in one of the comments.
The two looked cozy together outside the Richard Rodgers Theater in New York, where they watched the Broadway production of Hamilton.
This is not the first time Rachelle shared a photo with Martin.
Fans already spotted him in a previous set of Instagram photos that Rachelle posted while on a cruise in Brooklyn, New York.
Apart from these postings, not much is known about Martin.
Rachelle Ann was also photographed with Martin during the Broadway opening of Miss Saigon.
Although the singer-actress has yet to confirm her relationship with Martin, fans have expressed their happiness for her.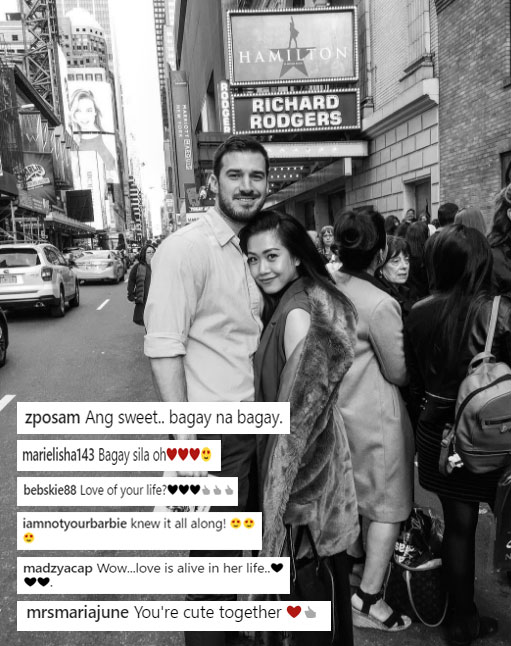 Even fellow Filipino singer Nikki Gil posted a comment after seeing their photo: "Launching naman pala today Hindi ako nabrief!"

Rachelle Ann debuted in Broadway last March in the role of Gigi in Miss Saigon, which she initially did in West End in 2014.
Later this year, she will be part of the West End production of Broadway's hit musical Hamilton.