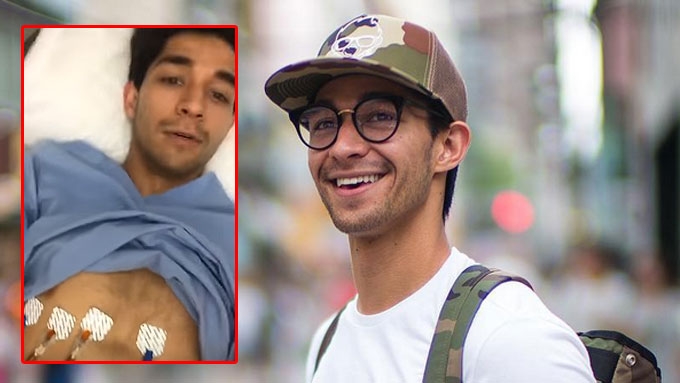 IMAGE Instagram @wil_dasovich
---
Pinoy Big Brother Lucky 7 ex-housemate Wil Dasovich revealed that he has been suffering from internal bleeding for six months now.
In his video blog dated August 5, the Fil-Am vlogger said he went back home to San Francisco, California, to go through medical tests and get himself treated.
Recalling his initial medical tests, Wil related, "Since around February or March, I've been passing blood every single day.
"The first few months, it didn't hurt or anything.
"I went to a doctor and the doctor was just, like, 'Oh, it should go over time.'
"So, I was like, okay, another month passed by, and nothing went away, and it started to get really painful.
"So, I went to another doctor, did a bunch of tests, and everything.
"These [were] all still back in the Philippines," he continued.
"And then, over some time, they could see in my blood I was anemic, I was low on iron.
"I guess that makes sense because I've been bleeding a lot."
Wil went on to say that his medical results showed a parasite causing him blood loss.   
He elaborated, "Case in point, the first thing they found was a parasite in me, which I got from eating contaminated food or water.
"So, I drank bad water, apparently, and there's a parasite which has been eating away basically my large intestine or maybe colon area."
After having himself checked by two doctors in the Philippines, Wil said, "I just continued to have internal bleeding all the time."
ADVERTISEMENT - CONTINUE READING BELOW
This was the reason why the 26-year-old vlogger decided to go back to the States for his speedy recovery.
"Basically, it has been going on for far too long.
"I just had to quit everything and come back here to the States.
"And just rest, see what's going on, and get treated," Wil related.
While he's admittedly suffering from a "serious" health condition, Wil said that he's coping with it by being optimistic.
He added, "No matter the situation.
"There's always a way to have fun."