Ellen Adarna took to Instagram to share her trip to Casablanca, Morocco, with rumored boyfriend John Lloyd Cruz.
This was two days after John Lloyd's talent management, Star Magic, issued an official statement that the 34-year-old actor was taking an "indefinite leave of absence" from showbiz.
On Sunday afternoon, October 8 (Philippine time), Ellen posted at least three photos of John Lloyd keeping busy with his mobile phone and taking snapshots of their view of sunrise by the beach.
Failing to catch John Lloyd's attention, Ellen made like she was on the verge of kicking him on the head.
Her caption read: "Ayaw mo akong pansinin ha. Toink!"
The 29-year-old Kapamilya star also revealed their latest whereabouts, via Instagram story, which gets deleted after 24 hours.
After a cheerful, "Good morning, Casablanca!", Ellen showed her view of a pristine beach and a group of guys playing soccer early in the morning.
Much later, she also posted a photo showing an adobo dish, which she cooked, and a rice casserole, which he did.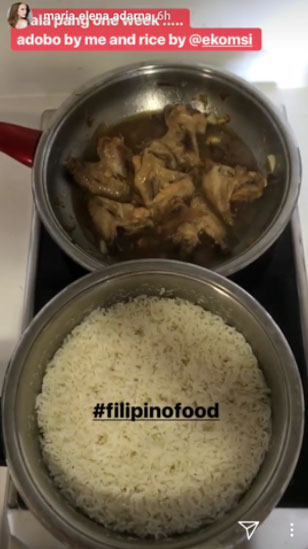 Below is a photo showing the view outside their hotel room, as seen in Ellen's Instagram story: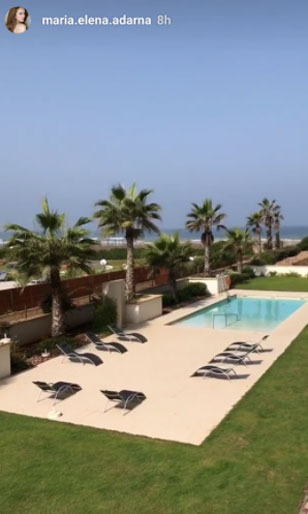 As for John Lloyd, he posted a random photo of a faucet, with a caption meant for Ellen's house companions back home.
Written in Cebuano, John Lloyd wrote: "na ana mi dinhi yayamae and jessamae may tag ok ramo dinha ????????????"
Ellen left a comment, saying: "Jessa mae and yayey dont miss me too much ahahahhah. K bye felicshhhh ahahahhah @nivien"
John Lloyd also took a video of the soccer boys at 7 a.m. (Morocco time).
This appears to be John Lloyd and Ellen's first out-of-the-country trip, a few weeks after their much-talked-about vacation in Bantayan Island and Mactan, Cebu.