From the very start of the Miss Universe 2017's preliminaries, Philippine bet Rachel Peters had already been one of the early favorites among the 92 candidates.
Days before the Miss Universe coronation night, pageant experts and beauty connoisseurs shared their fearless forecasts and predictions regarding their winning bets for this year's much-awaited pageant.
PEP.ph (Philippine Entertainment Portal) compiled some of these analytics from a few established and reputable pageant websites and experts to assess Rachel's current standing, as well as her chances of winning the Miss Universe 2017 crown.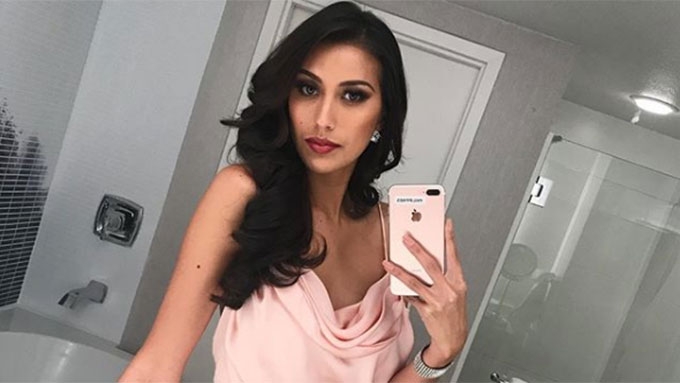 In MISSOSOLOGY.org's final hot picks published on November 25, Rachel placed fourth among its Top 16 choices.
The pageant website recalled how the Philippines made it to the Top 5 when Miss Universe was held in Las Vegas, and they expect that the trend will continue with Rachel.
The website added, "We have observed as the Miss Philippines who never gave her fans the reason to worry about when it comes to swimsuit figure and overall styling!"
Rachel was also described as a "great stage performer" and has "impeccable communication skills."
Finally, MISSOSOLOGY.org said that having Miss Universe 2015 Pia Wurtzbach as judge is an advantage for Rachel.
Meanwhile, MISSOSOLOGY.org's top three picks (in order) were: 1. Thailand (Maria Poonlertlarp), whose English proficiency was noted as an advantage; 2. USA (Kára McCullough), who the website describes as "intelligent, passionate with her cause, and not to mention, she is very confident on and off stage!"; and 3. Venezuela (Keysi Sayago), who was reported to have an outstanding performance during the preliminary competition.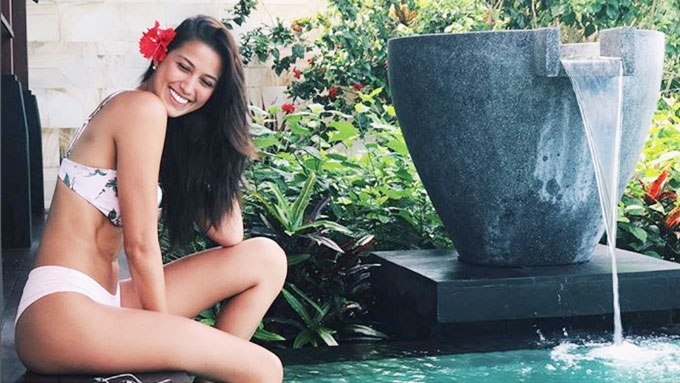 The international beauty pageant website Global Beauties also held a survey among its panel of experts who voted for their top choices.
No explanation was provided to justify the website's final tally, where the Philippines made it to the Top 16.
South African bet Demi-Leigh Nel-Peters, on the other hand, placed first in the leaderboard, which was released on November 22.
The other finalists in the Top 5 were: 2. USA, 3. Thailand, 4. Russia, and 5. Indonesia.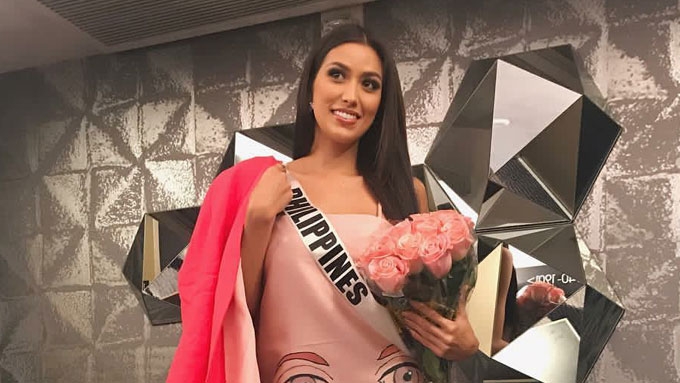 Pageantology's official Facebook page also included Rachel among its top picks.
The pageant blogsite believes that the Philippines has a chance of winning the 2nd runner-up, who is referred as "definitely one of the most popular delegates this year."
Though Pageantology said that they were impressed with Rachel's performance during the prelims, they reiterated that they wanted to "see more from Rachel in terms of what she can bring to the competition besides a stunning face and a powerful sash."
The blogsite picked USA as its first runner-up and described her as "undoubtedly the most intelligent contestant this year."
Pageantology's Miss Universe top pick is Miss South Africa.
The blogsite explained, "Besides having a stunning face and good catwalk skills, South Africa has a great platform as she launched a campaign during her reign as Miss South Africa to empower women both emotionally and physically."
However, Pageantology also observed that Miss South Africa must tone down her make-up and change her gown for the finals night.
The website also declared, "She just has a face that screams Miss Universe and she is also very well-spoken."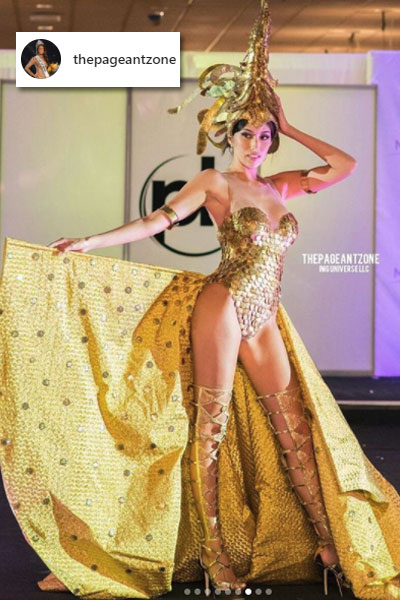 Blogsite Sashes and Scripts, which had been covering the pageant in Las Vegas, also included Rachel in its top three picks.
According to the site, she might win 2nd runner-up, saying that she is "the most well-rounded girl that the Philippines has sent to the pageant."
The website believes that Rachel might win. However, it says, "Rachel has to gather all her strength and focus on the task at hand and deliver an explosive performance as she did during the Binibining Pilipinas finals."
On its fearless forecast, Miss Thailand placed second. Sashes and Scripts says that she is the rumored favorite of the Miss Universe Organization this year. It adds, "Maria just needs to stick to her gameplan and execute it flawlessly."
Just like the other sites, Sashes and Scripts picked Miss South Africa as its winner, whom the blogsite dubs as "the girl who kills it in the interviews."
It also described her as "the real threat to the crown with her sweet and bubbly disposition."
The blogsite added, with her genuine personality, Miss South Africa is someone that people would want to befriend. However, she has to maximize her strengths to minimize her weaknesses.
Alvin Sebetero, the owner of Facebook page Analyzing Beauty Pageants, said in his final prediction that Rachel Peters might place first runner-up in the competition.
He believed that the Philippine bet nailed it during the preliminaries.
He said, "I am confident that she will do it all the way based on those performances alone but I know she'll do even better in the finale."
Alvin's Miss Universe pick is Miss Thailand, while his second runner-up is Miss USA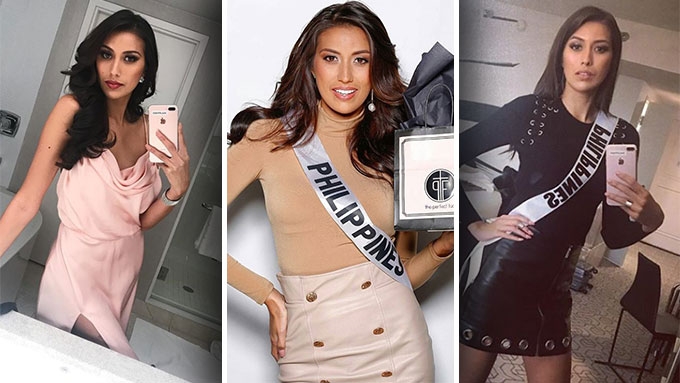 Finally, CNN Philippines interviewed four beauty pageant experts, including Alvin, Sash Factor's Adam Genato and Marki Tejano, and OPMB Worldwide's Noli Berioso, in its report published earlier today, Saturday, November 26.
CNN asked them about Rachel's chances—in percentage—of winning the Miss Universe crown.
Mark gave her an 85 to 90 percent. He explained, "The 10 percent would be... it will still depend on her performance during the finals."
Noli pointed out that Rachel has always been included in the top three picks in terms of people's bets. "Kung baga, mga 90 percent I'm sure na makukuha niya yung crown."
Alvin said, "I would give her a 100 percent chance of placing in the top 16. Ninety percent sure for first runner up. For the win, I'll give her around 85 percent."
For his part, Adam believes that Rachel is the most well-rounded "Binibini" to have competed in the pageant. He described her as "tall, strikingly beautiful, and articulate. She is really the overall package." He gave her 60 percent, while the other 40 percent is for the other girls who also prepared for the pageant.
The Miss Universe 2017 coronation night will be held tomorrow Sunday, November 26 (7:00 PM, Las Vegas time)(8:00 AM, November 27, Manila time) at The AXIS at Planet Hollywood in Las Vegas.
PEPsters, what do you think about Rachel Peters's bid in Miss Universe 2017?
Share your thoughts in the comments section below.