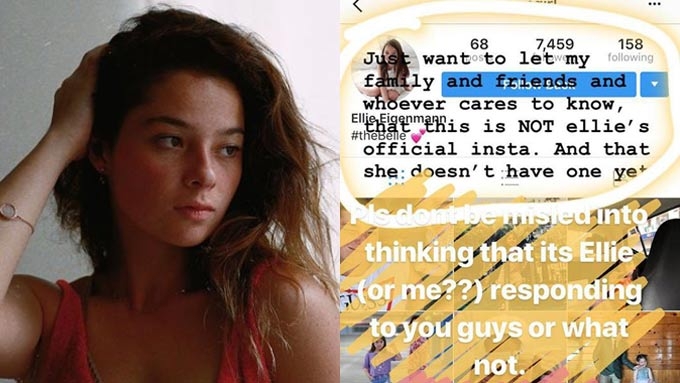 IMAGE Instagram @andieigengirl
---
Andi Eigenmann has called out a "fan page" on Instagram using the handle name @ellieeigengirl under the account name "Ellie Eigenmann."
Based on her Instagram story last night, March 17, the 27-year-old actress made it clear that her six-year-old daughter Ellie has no official Instagram account just yet.
Andi also posted a screenshot of Ellie's fan page for the purpose of clarifying that she is not the one handling the said Instagram account.
Andi's statement read: "Just want to let my family and friends and whoever cares to know, that this is NOT ellie's official insta. And that she doesn't have one yet.
"Pls don't be misled into thinking that its Ellie (or me) responding to you guys or what not."
In the meantime, Andi said that she has also informed the person handling Ellie's Instagram fan page to allow her to use the handle name for her own daughter's Instagram account in the future.
"i, on the other hand, have asked the person who created this acct to make that clear in their bio. And to also change the ig handle so ellie could use it since its her name anyway haha"